August 18, 2014
FDA wants more info on Acura pain drug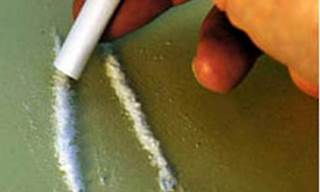 The FDA threw a curveball of sorts to Acura Pharmaceuticals Friday, saying that it was not sure the company's efforts to curb snorting of its hydrocodone-acetaminophen tablet were relevant.
Senior Vice President and CFO Peter Clemens told MM&M in a Monday phone interview that the relevance question, which surfaced in a May letter to Acura, was something new. The firm noted in August 2013 that its efforts to create a drug that was unpleasant to snort did not seem to hit its mark—Phase II tests showed that the Aversion technology which was meant to make snorting unpleasant did not really register as a negative feature among test subjects, meaning it failed to hit the trial's primary target. It did, however, meet its secondary endpoint, which was that the experience left users feeling like they would not like to take the drug again.
Prescription opioid abuse has become a headline-grabbing concern for the past few years, and drugmakers are encouraged to create formulas that are difficult to crush, inject or snort. Acura's latest pain medication includes a polymer Clemens says turns into a saltwater-taffy like substance if users try to crush the drug and mix it with a solution so it could be injected.
Clemens said Acura met with the FDA to talk about next steps and will use that feedback for its next clinical trial. He expects that the next trial will probably cost between $3 million and $5 million. He said the new trial will also include new recruiting criteria—Clemens said the company sifted through the last study and found "we had some subjects get into the study that probably should not have been admitted," and said, for example, some could not distinguish between "a high and not-a-high." He also said the company may use a different number of test subjects.
Scroll down to see the next article