September 12, 2014
Five things for pharma marketers to know: Friday, September 12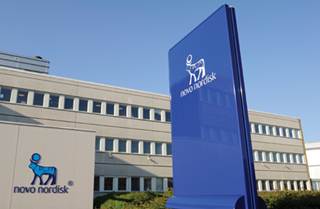 An FDA advisory panel voted 14-1 in favor of an obesity indication for Novo Nordisk's liraglutide yesterday. Although known as Victoza in the diabetes space, liraglutide—the drugmaker has said—expects to market a weight-loss indicated liraglutide as Saxenda. The FDA, which doesn't have to follow the recommendation of its advisory committees, is set to vote for or against the new indication by October 20. MM&M will have more coverage of Novo's pursuit of the weight-loss category later today.
Baxter International announced its plans to split into two businesses in March, and the new half of the company now has a name: the independent biopharma company will be called Baxalta, a combination of Baxter and the Latin word "altus," meaning high or profound, PM Live reports. The medical-technology business is keeping the name Baxter.
Allergan's pursuers Valeant and Pershing Square now have support among Allergan investors to call a special meeting about the possible takeover. Reuters reports that the meeting can now happen under Allergan's bylaws because investors representing 35% of the company's shares have called for it. Allergan has been trying to fend off a takeover since April, claiming that Valeant would end up harming and underfunding the Allergan portfolio, as well as arguing that Valeant offered far too little for the Botox manufacturer. Allergan said in a statement Thursday that the special-meeting vote is "not a meaningful development" because it had already scheduled a meeting for December. Allergan has also filed a lawsuit against Pershing Square in which it alleges that the investment firm amassed shares illegally. Reports have also indicated doctors are siding with Allergan—the Wall Street Journal reported in July that professionals said they would seek Botox alternatives if the companies merged.
One hundred million wearable, remote patient health-monitoring devices will be shipped over the next five years, Med City News reported Friday. Apple's recently debuted wearable device—iWatch—links with the company's Healthkit, a hub allowing consumers to share health and fitness data. Google announced an Android smartwatch—Wear—a few months ago. Modern Healthcare wrote that tech is not enough to make a dent in health behavior, noting that a survey of 500 consumers found that, "health and fitness ranks near the bottom in terms of reasons" to purchase the watch. MH's summary: "Some question whether the Apple Watch can truly nudge consumers into better health."
Eli Lilly announced Friday that oncology drug Cymraza (ramucirumab) increased overall survival in patients with metastatic colorectal cancer when paired with a chemotherapy agent. The drug is intended to be a second-line treatment for the disease and the company expects to present detailed data about the trial—dubbed RAISE—in 2015 and file with regulators in the first half of the year. Cymraza is already approved for use in patients with advanced stomach cancers. The positive results in colon cancer came after data, released earlier this year, showed the drug failed to hit its Phase-III targets among liver-cancer patients.
Scroll down to see the next article