August 18, 2014
Five things for pharma marketers to know: Monday, August 18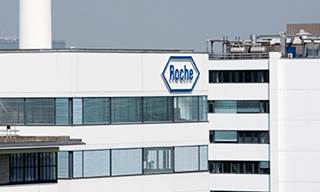 Roche is said to be considering a full buyout of Japanese drugmaker Chugai. Roche bought up 50% of Chugai in 2002, increasing that holding to 60% in 2008. Chugai has denied that these negotiations are taking place. Bloomberg reports that the acquisition may happen as early as this week—which would be the drugmaker's largest acquisition since Genentech in 2008—but no final decision has been made.
Pfizer has hit its projected palbociclib filing deadline—the drugmaker announced Monday that it has submitted its application for the experimental breast cancer drug for post-menopausal women. The company said in July it expected to complete the paperwork by the end of this month. The application is supported by Phase II clinical trial data of the CDK4/6 inhibitor. The drug's significance is twofold: approval would be a sign of pipeline progress, and it could also provide a cornerstone treatment for one of Pfizer's possible independent companies, should it decide to break up.
FDA has granted SPN-810—a treatment for impulsive aggression in attention deficit hyperactivity disorder—fast track designation, Supernus Pharmaceuticals announced last Thursday. The drug is expected to enter Phase III testing in 2015.
Healthcare workers are dying of the Ebola virus because they lack surgical gloves. As an example, the Wall Street Journal reports Dr. Melvin Korkor wrapped his hands in grocery bags to help deliver a baby in Liberia, and that "somewhere in the workplace exchange of handshakes and sweat, Dr. Korkor caught the virus, too." Korkor survived, but his hospital has closed. Five workers at the site tended to a woman barehanded—she had a headache—only to die days later, because the headache was actually a symptom of Ebola. The Journal notes that hospital closings and at-risk staff means centers are unable to care for Ebola patients, as well as those suffering from diseases including typhoid and cholera. Meanwhile, Forbes asserts that criticism of the pharmaceutical industry for not doing enough to care for populations that are not profit centers is off-track. Contributor John LaMattina writes that GlaxoSmithKline "has been working on Ebola for a while and is now starting a clinical trial for its experimental vaccine," and that Novartis is working on a malaria treatment that is already in clinical trials. LaMattina writes that critics need to understand "R&D funds are finite and everything can't be a top priority," and that "a thriving pharmaceutical industry is needed to make advances against diseases primarily affecting poor countries."
A US District Court has thrown out a lawsuit against Abbott and AbbVie that accused the companies of marketing antipsychotic Depakote for unapproved uses. Bloomberg reports that Chicago Judge Sara Lee Ellis said the claims were made too late for a court to act. She also dismissed allegations that Abbott—AbbVie became an independent company only recently—tried to "evade detection" of unlawful marketing activities.
Scroll down to see the next article