September 15, 2014
Five things for pharma marketers to know: Monday, September 15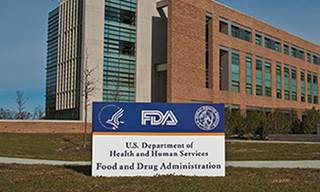 Pharmaceutical companies have pursued 76 meetings with FDA to discuss the necessary requisites to bring 14 different biosimilars to market, Bloomberg reports, citing Sandy Walsh, an agency spokeswoman. She added that the agency has held 59 meetings with drugmakers so far. Those companies are seeking to launch imitations of lucrative biologics, such as Sanofi's Lantus and AbbVie's Humira. Novartis's Sandoz filed a formal application for a biosimilar of Amgen blood cancer drug Neupogen this past July. Congress passed the Biologics Price Competition and Innovation Act in 2009, which created a regulatory pathway for approval of biosimilars.
Gilead announced Monday that it has signed licensing agreements with seven Indian generic manufacturers, including Ranbaxy and Mylan, allowing the generics firms to develop Sovaldi (sofosbuvir), its blockbuster treatment for HCV. The drugmaker was reported to be in talks for a deal of this scope earlier this month. Under the agreement, licensees may set their own prices for the drugs but will pay a royalty on sales to Gilead to support product registration, medical education and training and safety monitoring. Prior to the agreement, Gilead was already seeking approval to sell its own branded version of the drug at $900 for 12 weeks of therapy (compared to $84,000 in the US). Branded sofosbuvir could be approved as early as the end of 2014 in India. Meanwhile, in other Gilead news, the drugmaker is reportedly pricing its new HCV combo higher than its oft-critized $84,000 Sovaldi treatment.
A Trenton, NJ, district court has thrown out an anti-trust lawsuit that had alleged Pfizer and Ranbaxy conspired to keep generic Lipitor off the market. Reuters reports that the judge said plaintiffs failed to provide enough detail to make their case. The suit against Pfizer and Ranbaxy was filed in 2012, but its source was a 2008 patent litigation settlement in which Pfizer agreed to halt the suit if Ranbaxy agreed to hold off on selling a generic copy of the blockbuster statin and Ranbaxy agreed to accept money as part of the deal.
Actor James Van Der Beek is promoting AstraZeneca's FluMist Quadrivalent vaccine. The CSI: Cyber and former Dawson's Creek star's effort includes a "Just the Flu Facts" video in which Van Der Beek runs though misperceptions about the flu, such as that it is no more than just a cold that goes away. "Influenza can result in 200,000 hospitalizations each year in the US and the flu results in more pediatric hospitalizations than any other vaccine-preventable disease," AstraZeneca's specialty care VP, Dave Fredrickson, said in a statement.
Phase-III tests of Amgen heart-failure drug ivabradine showed that the experimental oral treatment reduced cardiovascular death or hospitalization. The Thousand Oaks, CA, company announced the results of the Shift clinical trial at the Annual Scientific Meeting of the Heart Failure Society of America on Sunday. The FDA is expected to approve or reject the drug by February 27, 2015. Amgen's ivabradine works by addressing what's referred to as the "funny" current in the heart's sinoatrial node, which functions as the organ's pacemaker. The oral inhibits the current to keep the heart rate from slowing down.
Scroll down to see the next article