August 14, 2014
Five things for pharma marketers to know: Thursday, August 14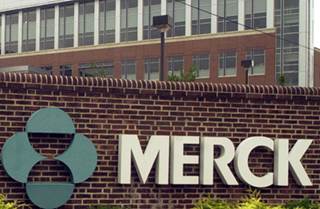 Merck's insomnia sleep aid, Belsomra (suvorexant), finally received FDA approval, the drugmaker announced late yesterday afternoon. The drug was brushed aside by FDA in July 2013 when regulators stated in a rejection letter that safety data didn't support the dosage. The CDC estimates that around 70 million Americans have some form of a sleep disorder. FDA has recommended the drug be placed under Schedule IV, under the Controlled Substances Act, which the DEA has not made a final decision on. Schedule IV drugs are "defined as drugs with a low potential for abuse and low risk of dependence." Ambien—Sanofi's prescription sleep aid—is also a Schedule IV product.
Ebola has killed another leading doctor in Sierra Leone. The New York Times reports that the deadly disease killed Modupeh Cole at a Doctors Without Borders treatment center in Kailahun, but the assumption is he was infected while helping patients at Connaught Hospital in Freetown, the country's capital. The health ministry's director, Amara Jambai, told the Times that Cole's death is "like having a general falling in battle. It just brings more misery." More than 1,000 people have died in the epidemic that has swept four nations in West Africa, and Sierra Leone has the third-highest death toll among the quartet, which also includes Guinea, Liberia and Nigeria. The rising numbers and infection data points have resulted in a cascade of statistics and percentages which remain overwhelming, even with the relatively simplified visuals Forbes recently uploaded. The Centers for Disease Control and Prevention announced Wednesday that it "now has more than 50 disease detectives and other highly trained experts battling Ebola on the ground in West Africa."
AstraZeneca's biologics arm said that it would advance its severe asthma drug tralokinumab into Phase III, the drugmaker announced. The monoclonal antibody became part of AZ's defense for Pfizer's takeover bid, after it showed strong results in mid-stage trails in May. The drug will be evaluated for its effect in reducing the rate of asthma exacerbations in patients who have already received corticosteroids.
Specialty medication costs are expected to comprise a significant chunk of Medicare Part D spending. The RxObserver blog reports that The Medicare Trustees report anticipates that the Medicare population, which includes almost 10,000 Baby Boomers who turn 65 on a daily basis, will be major cost contributors over the next decade, and overall Medicare per-capita spend is expected to be around 6% over the next decade, as opposed to the 0.5% growth rate over the last seven years.
Amarin is still plugging away at its REDUCE-IT clinical trials for its fish-oil drug Vascepa, and Pharma Business and MedTech Intelligence reports that the company is spending between $30 million and $40 million during enrollment. The publication notes that Amarin started the study in 2011 and expects to hit the 8,000-patient mark by early 2015.
Scroll down to see the next article