August 13, 2014
Five things for pharma marketers to know: Wednesday, August 13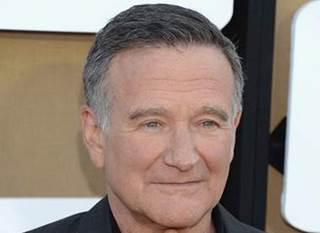 Robin Williams's suicide has highlighted a problem endemic to his age group. The Wall Street Journal reports that the suicide among adults between the ages of 45 and 64 rose 40% from 1999 through 2011 (the Centers for Disease Control's latest data). The Journal notes that the elderly have usually been considered at the highest risk for suicide, but that the Baby Boomer generation has overtaken the more senior crowd, and now has a higher suicide rate than the elderly as well as teenagers. Rutgers sociology professor Julie Phillips tells the WSJ Boomers are coming up against new issues, including greater isolation (think divorces, never-married, no children) as well as pressures such as the recent financial crises and an increased use and abuse of prescription medications.
Canada is giving the World Health Organization between 800 and 1,000 doses of its experimental, untested-in-humans Ebola vaccine. Bloomberg reports that the National Microbiology Laboratory developed the VSV-EBOV vaccine. BBC News reports that this most recent outbreak is the world's deadliest, and the New York Times says efforts to contain the virus now include "a disease-fighting tactic not used in nearly a century: the 'cordon sanitaire,' in which a line is drawn around the infected area and no one is let in." The Times notes this style of quarantine was deployed during the Black Plague and was last used in Poland and Russia to contain typhus in 1918.
A group of researchers called the Androgen Study Group wrote a letter to JAMA chair Edward Shortliffe charging the medical journal with violating its own code of ethics and integrity by not pulling a study by Vien et. al, which found an increased risk of heart attack and stroke in men who received a prescription for testosterone therapy. "This article contradicted decades of research, created new concerns regarding risk for a frequently prescribed medication, and precipitated a brand new area of medical malpractice," penned lead author Abraham Morgentaler, MD, a urologist in private practice in Boston and a professor of urology at Harvard.
The number of Twitter followers is coming under greater scrutiny, now that it looks like 8.5% of the folks—23 million users—that the platform counted as monthly active users are actually automatons. Industry site Mediabistro is not anti-bot since it's not as though they are spammers, but notes the "one thing they're definitely not is human," a point the site says is something advertisers will have to reckon with since bots don't buy and "reporting bots within a tally of active users is a little bit cheeky."
ICYMI: AbbVie announced recently that its drug ABT-414 for glioblastoma multiforme (the most common and aggressive type of malignant primary brain tumor) has scored an orphan-drug designation by both EMA and FDA regulators, the drugmaker announced recently. According to the National Brain Tumor Society, two to three of every 100,000 people are diagnosed with gliobastoma multiforme and when diagnosed have a five- year survival rate of 4%.
Scroll down to see the next article