August 20, 2014
Five things for pharma marketers to know: Wednesday, August 20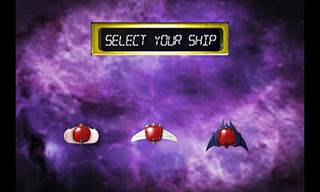 Novartis appears to be exploring the virtual care space. MobiHealth News has been digging around the drug company's blog and has spotted a trend: Novartis's persistent interest in mobile health. In addition to its 13 iPhone apps (Sickle Cell Iron Invaders, pictured at right, and Clinical Trial Seek caught the news site's attention), other projects from the drugmaker have shown what MobiHealth calls an "interest in tracking as the primary vehicle for making the most of mobile health opportunities." Past projects include the discontinued VaxTrack and the Podhaler Pro inhaler training app, as well as Novartis's recent partnership with TicTrack for MS patient self-tracking, and its Google smart lens project, which tracks blood glucose levels. The company has also blogged that it is looking into technology that could "enable patients to undergo testing, diagnosis and treatment remotely."
The US Court of Appeals has rejected a lawsuit against the Independent Payment Advisory Board. Washington Post contributor and Case Western Law professor Jonathan Adler writes that the court tossed the lawsuit because the plaintiffs were suing over theoretical, instead of actual, damages. Known by the initials IPAB, the board was created to find ways to tamp down on Medicare costs, but Adler notes that the board "has not been constituted yet" and when, and if, it does come up with cost-cutting strategies, it will take a while before physicians can show their businesses have been harmed.
Pfizer's Centers for Therapeutic Innovation is teaming up with the Crohn's and Colitis Foundation of America. The collaboration means the two groups will fund projects which they describe in a joint statement as ones which "focus on studying validated targets in Crohn's Disease and ulcerative colitis." It is the first time the foundation has partnered with a pharmaceutical company.
E-commerce subscription service Nerdblock is sending its 25-and-under demographic toy versions of sexually transmitted diseases. The Canadian company, which sends "mystery boxes full of nerd-themed gear," announced Wednesday that it was going to tuck in plush versions of Chlamydia, crab louse, gonorrhea and syphilis with its regular shipments. "We felt there was a great opportunity to raise awareness among our customers," founder Russ Montague said in a statement, noting that the site's age group is "most at risk of contracting an STD."
Joanne Liu, president of Doctors Without Borders, says West Africa's Ebola outbreak is a "complete disaster," and tells the New York Times that "No one yet has the full measure of the magnitude of this crisis." Around 1,220 people have died of the virus, which has resulted in measures including territorial quarantines, like one recently imposed in Monrovia, Liberia. The virus has also forced hospitals to close. Liu tells the Times these closures have compounded other health hazards, because patients cannot be treated for malaria, pneumonia or diarrhea. The Wall Street Journal reports that the World Health Organization has reported 2,240 suspected or confirmed cases of Ebola in Guinea, Liberia, Nigeria and Sierra Leone, but Nigeria's health minister Onyebuchi Chukwu, claims his country could be free of the virus within a week, reports Bloomberg. Chukwu tells Bloomberg the country's two Ebola patients have been confined to an isolation ward. Bloomberg is also reporting that a Northern California hospital is treating a patient who may have been exposed to the virus.
Scroll down to see the next article