September 03, 2014
Five things for pharma marketers to know: Wednesday, September 3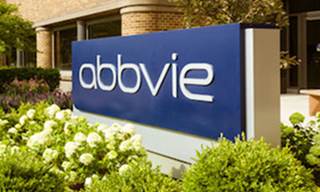 AbbVie announced today it has entered into an agreement with Cambridge-based drugmaker Infinity Pharmaceuticals to develop and commercialize duvelisib—a potential blood-cancer treatment currently in Phase-II and III trials. AbbVie will dole out $275 million upfront, with the potential to reach $530 million if certain milestones are hit. The two drugmakers will jointly commercialize the drug in the US and share any profits equally—ex-US, AbbVie is responsible for the drug's commercial development with Infinity receiving double-digit royalties on net product sales.
RAPS is calling devicemaker Customed's voluntary recall of its sterile surgical packs the largest-ever single day medical device recall on record. The Puerto Rico based manufacturer issued a recall for the devices due to packaging flaws, reportedly. The FDA deemed these flaws a Class I recall, the regulator's most serious classification, telling healthcare providers that at least one of the devices was being pulled due to problems in the sterile packaging.
In addition to fending off Valeant's attempted acquisition, Allergan is also battling marketing allegations that the drugmaker thought were over and done with. Instead, Reuters reports, a US appeals court has revived a 2010 case in which shareholders accuse the drug manufacturer of improperly labeling, as well as marketing, Botox for off-label uses. A lower court dismissed the lawsuit on the grounds that shareholders did not file the lawsuit correctly.
Double mastectomies after an early-stage breast cancer diagnosis do not improve a woman's chances of survival. Researchers published their findings in the Journal of the American Medical Association on Tuesday, and NPR reports that the study of the records of 189,734 women between 1998 and 2011 indicated women who preserved their breasts had an 83.2% survival rate after 10 years, whereas women who elected to have both breasts removed had an 81.2% survival rate for this same period. Women who had one breast removed had a 79.9% survival rate. The publication of these findings dovetails somewhat with news that the American Society of Clinical Oncology has released breast cancer treatment guidelines. Medpage Today reports that ASCO recommends hormone therapy as a first-line treatment for patients with advanced hormone receptor-positive cancer unless patients are contending with immediately life-threatening disease and "suspicion of resistance to hormonal treatment."
At least 3,000 patients have been diagnosed with the Ebola virus, more than 1,500 killed by it, and the Centers for Disease Control and Prevention announced yesterday that the opportunity to contain the spread is rapidly disappearing. Scientific American reports that the disease has also translated into a national security threat, "stressing the infrastructure of countries stricken with the disease that must still continue to provide basic health and security services and promote routine commercial activity." Although two recipients of the experimental Zmapp medication have survived their infections, it is too early to determine if the drug was responsible for their recovery. Efforts to expedite treatment research and development include a $24.9 million, 18-month contract between Health and Human Services and Mapp Biopharmaceutical, which manufactures Zmapp. The grant can be pumped up to $42.3 million and will be spent on manufacturing support and nonclinical activities, among other items. The National Institutes of Health and GlaxoSmithKline launched human tests of an experimental GSK vaccine among healthy, uninfected adults this week. Bloomberg reports that researchers at Japan's Nagasaki University have hit upon a test that may help detect Ebola more quickly and more cheaply. An added advantage is that the cheaper test can be used in rural areas. Current tests require a thermal cycler to keep blood samples at temperature, and the new test eliminates the need for this costly equipment.
Scroll down to see the next article