March 13, 2008
Flu bloom a boon for pharmas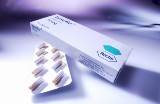 This year's late bloom in cases of influenza may prove to be a boon to marketers of anti-flu meds, industry analysts said.

According to JP Morgan & Chase analyst Craig Maxwell, by the end of this flu season, prescriptions for Tamiflu are likely to have surged 200% over last year. Additionally, GlaxoSmithKline's first-quarter profit may jump by 1% on sales of Advair and AstraZeneca may gain a half-point in percentage from sales of Symbicort, Maxwell said.

"About 11% of Tamiflu sales last year came from seasonal flu prescriptions," Maxwell said, adding that this year, non-pandemic sales could triple, leading to a 4 % increase in Roche's earnings for the first half of 2008. "This year's flu season is the strongest in four years, and has not been this severe this late in the season in over 10 years," Maxwell wrote in a note to investors.

"This will be the strongest season we have had for Tamiflu since we launched it in 1999," Mike McGuire, VP of anti-infectives at Roche, told the financial news website Bloomberg.com "We've seen a million prescriptions over the past two weeks."

According to Verispan data, there was a 6.9% rise for all flu-related prescriptions in the first eight weeks of the year, for a total of nearly 18.4 million. In addition to Tamiflu, respiratory drugs and antibiotics, that category includes cough, cold and pain medicines.

According to the US Centers for Disease Control and Prevention, the jump in flu cases is happening because this year's flu vaccine is effective against fewer than half the strains infecting people. The flu vaccine is designed each year to protect against the three strains of the virus doctors expect to be the most troublesome.
Scroll down to see the next article