November 04, 2013
Genotype-1 hep. C race heats up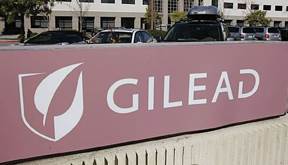 Early reads from the American Association for the Study of Liver Diseases (AASLD) Boston conference indicates a tight race to treat the genotype 1 form of hepatitis C. The outlook is that Gilead and Merck are set for, if not a brawl, then a tight-fitting co-existence in which each company's offerings could be safety nets if patients fail on one medication and have to go in search of another.
Among the data:
Merck said a Phase II study of experimental protease inhibitor MK-5172, when combined with NS5A MK-8472 and ribavirin (RBV) as well as without RBV, showed a sustained response among genotype 1a and 1b patients. The company said it has extended the study beyond the 65-patient, 12-week format to include around 400 additional patients who have a variety of combined ailments, such as HCV and HIV, treatment-naïve non-cirrhotic, treatment-naïve cirrhotic, and RBV non-responders, among others.
ISI Group analyst Mark Schoenebaum wrote in a Monday assessment that "the most important take home message is that we now believe MRK may be just 18 months behind GILD in the race to develop an all oral regimen for genotype 1 Hep C." Schoenebaum's Merck vs. Gilead reference refers to Gilead's much-heralded contender, sofosbuvir, which already has 15-0 FDA panel support for use in genotypes 1 and 4, in addition to sofosbuvir and ribavirin in genotypes 2 and 3.
Anticipation for sofosbuvir and other pipeline drugs has already started to sap enthusiasm for established products. Vertex's Incivek, for example, shot past its peak in 2011 and the company announced last week that it was shifting its focus to cystic fibrosis, in addition to laying off 370 employees.
Gilead's data release further cemented enthusiasm for sofosbuvir's prospects, but Credit Suisse analysts indicated in a Monday wrap-up that Gilead is not going to sweep the field. The roster of Credit Suisse analysts, which includes Ravi Mehrotra and Vamil Divan, highlighted that Merck's key to market share is competitive differentiation through both a successful expanded study, known as C-Worthy, and by tacking on additional genotypes to push it past a possible genotype-1 indication. The analysts say these two wins could mean sales of around $400 million by 2020, assuming a 2017 market launch.
ISI's Schoenebaum had a similar reaction, writing that Merck's MK-5172 regimen "could be the first that is truly clinically competitive with GILD."
Getting less attention was Boehringer Ingelheim, which released Phase III data for its gentotype-1 treatment faldaprevir on Friday. The company said in a statement that the clinical trial indicates the drug is effective in patients with HIV and advanced liver disease, and that 84% of treatment-naïve patients could cut treatment time from 48 to 24 weeks, and that 83% of these patients were cured. The study also indicated a 70% cure rate among relapsed HCV patients who had tried other regimens.
Scroll down to see the next article