March 02, 2012
GfK snags Bridgehead in bid to deepen payer expertise
Responding to what it calls an "acute need" among clients for market access counsel, GfK is buying Bridgehead International, a consultancy with offices here and abroad.
Effective immediately, the consultancy will begin operating as GfK Bridgehead. The acquisition price was not released, but GfK said Bridgehead generated sales of €12.12 million in 2011 ($16 million).
In a statement, GfK chief operating officer Debra Pruent termed the acquisition "an important strategic investment" at a time when governments, insurance companies and other healthcare providers are stepping up use of pricing and reimbursement controls to contain healthcare costs.
It's the second big acquisition in as many months for GfK, coming on the heels of its purchase of Knowledge Networks. With December's KN buy, GfK sought to combine the digital research firm's physicians' consulting network panel with its own US healthcare panel, promising to improve access to difficult-to-reach specialists, including allied health professionals.
With Bridgehead, GfK gets access to that firm's global payer panel and US online portal, which it says offers insight into the views of payers covering nearly 200 million lives. In an e-mail note to clients today, GfK touted the 18-year-old consultancy's ability to provide support in pricing, reimbursement, health economics and market access, as well as its knowledge of local healthcare systems.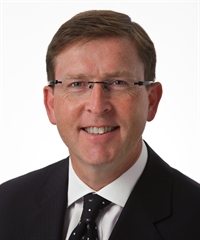 Timothy Fitzgerald (above) will remain in his role as Bridgehead managing director, as will the rest of his executive team. Pharma, device and diagnostics clients, said Fitzgerald in the statement, are seeking to "hard wire market access and payer insights into their R&D, portfolio, business development, commercialization and life cycle strategies."
GfK also pledged to maintain and grow Bridgehead's staff of 60 and to retain US offices in Boston, San Francisco and New York City, as well as London and Melton Mowbray, UK. "By harnessing and integrating Bridgehead's expertise, GfK will be in the position to focus on a key emerging research area within healthcare and globally extend the value of this offering," the company said.
Scroll down to see the next article