April 07, 2014
Gilead's HCV combo scores priority review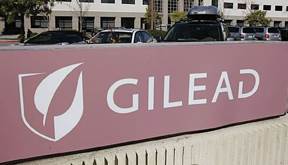 Gilead announced today that the FDA has agreed to review the company's Solvadi (sofosbuvir) + ledipasvir HCV combo under its Breakthrough Therapy and priority review regulatory programs. The pairing of the two review schemes moves up the decision date to October 10. The drugmaker filed the new drug application with regulators February 10.
The news follows December's approval for an all-oral version of the therapy Sovaldi in patients including those with the genotype-1 (GT1) form. Sovaldi/ledipasvir in one-pill-a-day formulation has been anticipated by analysts because Sovaldi for use in adults with GT1 who cannot tolerate injectable treatment interferon (INF) requires 24 weeks of treatment, vs. the usual 12 with INF, along with ribavirin and costs $168,000.
To back up the latest drug application, Gilead submitted data from its Phase-III ION-1, ION-2, and ION-3 trials to support the application, demonstrating the cocktail's use in adults with GT1 HCV infection. In the US, 72% of patients infected with HCV have GT1.
At the end of last year, Gilead reported that the combo saw a 97.7% achieved sustained virologic response (SVR) over 12 weeks of therapy in the GT1 cohort.
FDA's "breakthrough" designation is designed to shorten the development time by allowing developers to use the "rolling review" process offered by its Fast Track program, along with more intensive agency guidance, while its priority review shortens FDA review time from 10 months to six months.
The European Union is currently reviewing the drug's marketing application, too, according to Gilead. The EMA (European Medicines Association) has also accepted Gilead's request that the combo receive an "accelerated assessment," a designation that could shorten its review time by two months.
Scroll down to see the next article