July 24, 2013
GSK breaks cloud cover with financial results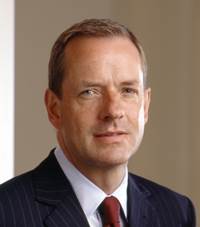 While GlaxoSmithKline says it's too early to calculate the financial impact of China's investigation over bribery and corruption allegations, CEO Andrew Witty said during Wednesday's second-quarter earnings call that there will be a cost.
The British drug maker is under scrutiny over a series of allegations that have ensnared peers and is also being examined over sloppy clinical trial practices, as revealed by the New York Times Tuesday. Bernstein analyst Tim Anderson wrote in a research note, however, that the impact on sales in the country could be limited because "China only accounts for low single-digits percent of total company revenues." The company noted earlier this week that recent negotiations will likely lead to lower drug prices for Chinese customers.
Despite that backdrop, GSK eked out a bit of positivity, saying it closed the second quarter with $6.6 billion in sales, a 2% increase over the same period last year. Vaccines, oncology and respiratory sales drove a 5% growth in US sales over the same period last year.
The sales volume of Advair (asthma) helped contribute to this mix, a short-term positive, in that the drug is nearing its off-patent status, and its next-generation replacement, the recently approved Breo-Ellipta, is not considered a significant improvement over the brand, and by association, the generics that are expected to enter the market.
Generic versions of antidepressant Paxil contributed to the 5% drop in Japan sales for the quarter, an overall slide that included a 43% falloff in vaccines sales and 3% fall in pharmaceutical sales.
Bernstein's Anderson added Wednesday that the company's year-to-date performance indicates GSK is off to an overall good start, partly due to the Breo/Ellipta approval. And its creation of an Established Products division, Anderson wrote, "shows the management team is trying creative ways to manage the business...similar to what Pfizer is doing."
Anderson also noted that GSK's long-term outlook is "fairly robust," because of a diverse portfolio, emerging markets presence and "lower future patent expirations than many peer companies."
Scroll down to see the next article