July 02, 2012
GSK in biggest-ever $3b marketing fraud settlement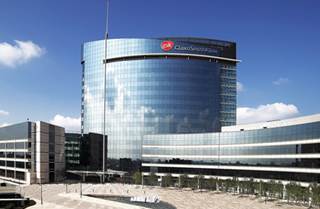 GlaxoSmithKline will pay $3 billion to settle state and federal charges that it promoted antidepressants Paxil and Wellbutrin for unindicated uses and withheld safety data on diabetes drug Avandia.
It's the largest settlement for fraudulent promotion ever, easily trumping Pfizer's $2.3 billion 2009 settlement with the Department of Justice for misbranding Bextra and promoting four drugs – Bextra, Geodon, Zyvox and Lyrica – for off-label uses.
The Department of Justice said that:
• From 1998 to 2003, GSK promoted Paxil for treatment of depression in children, though the drug was not approved for pediatric use, by pushing a "misleading" journal article that selectively quoted clinical trials data purporting to show efficacy in treatment of patients under the age of 18, when the data showed the opposite; and wooed docs with lunch and dinner programs, spa programs and other inducements to prescribe the drug for pediatric use.
• From 1999 to 2003, GSK promoted Wellbutrin, which was then indicated only for Major Depressive Disorder, for a number of off-label uses including weight loss, sexual dysfunction, substance addications and ADHD, and spent millions on a speaker program promoting those uses. The company, said DOJ, paid docs "to speak at and attend meetings, sometimes at lavish resorts, at which the off-label uses of Wellbutrin were routinely promoted and also included sales representatives, sham advisory boards, and supposedly independent CME programs to promote Wellbutrin for these unapproved uses.
• Between 2001 and 2007, GSK failed to report safety data regarding Avandia to FDA, omitting post-marketing study data and numbers "regarding two studies undertaken in response to European regualtors' concerns about the cardiovascular safety of Avandia," which has since received black box warnings for potential increased risk of congestive heart failure and heart attacks.
Paxil's label also carries a black box warning -- for increased risk of suicidality. GSK agreed to plead guilty to the charges and to pay criminal fines of $757 million for the Paxil and Wellbutrin abuses and $242 million for its Avandia actions, said DOJ. The company will pay an additional $2 billion to resolve False Claims Act liabilities on those and other drugs, as well as charges of pricing fraud, said the government.
GSK will also enter a five-year Corporate Integrity Agreement, brokered with the Department of Health and Human Services Office of Inspector General, that requires changes in sales force compensation "to remove compensation based on sales goals for territories, one of the driving forces behind much of the conducat at issue," said DOJ, and ties executive compensation to compliance, meaning that top execs could lose their annual bonuses if subordinates are busted engaging in fraudulent marketing practices.
"As we
did with Abbott Laboratories a few weeks ago
, today's resolution seeks not only to punish wrongdoing and recover taxpayer dollars, but to ensure GSK's future compliance with the law," said Stuart F. Delery, acting assistant attorney general for the Department of Justice's Civil Division, at a press conference this morning. "The Corporate Integrity Agreement… exemplifies best practices in compliance."
GSK's statement on the "previously announced agreement" was muted.
"Today brings to resolution difficult, long-standing matters for GSK," said CEO Andrew Witty in a statement. "Whilst these originate in a different era for the company, they cannot and will not be ignored. On behalf of GSK, I want to express our regret and reiterate that we have learnt from the mistakes that were made."
Indeed, the company has, in recent years, made bold strides towards transparency and turned its sales force compensation system upside down.
"In the US, we have taken action at all levels of the company," said Witty. "We have fundamentally changed our procedures for compliance, marketing and selling. When necessary, we have removed employees who have engaged in misconduct. In the last two years, we have reformed the basis on which we pay our sales representatives and we have enhanced our ability to 'claw back' remuneration of our senior management."
The deal came out of the joint DOJ-HHS Health Care Fraud Prevention and Enforcement Action Team, or HEAT Initiative, which has seen several enormous pharma settlements since its inception in 2009.
Scroll down to see the next article