November 12, 2013
GSK misses on late-stage CV drug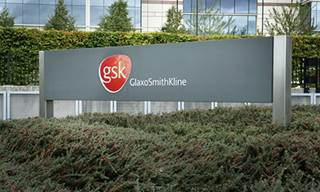 GlaxoSmithKline's atherosclerosis candidate darapladib missed its primary goal in a Phase III trial, the company reported today.
The small-molecule drug is an inhibitor of Lp-PLA2, an enzyme associated with atherosclerotic plaque build-up. Results showed darapladib failed to reduce the relative risk of a stroke or heart attack by at least 6%, the trial's primary endpoint. The full results of the trial will be reported at a scientific meeting in 2014, GSK stated.
The news comes only a few weeks after the drugmaker announced sales slumped by 61% in China in the third quarter as a bribery probe continues in that country, and were flat overall at $10.6 billion for the quarter.
According to the Sanford Bernstein analyst Tim Anderson, darapladib and MAGE-A3—a cancer vaccine that also failed in a late-stage trial this past summer—offered potential upside in the drugmaker's pipeline for bullish investors.
Neither failure was a surprise, Anderson commented in a note to investors Tuesday, but they do raise bigger questions as to GSK's decision-making, specifically which programs it chooses to advance into Phase III.
"It has been a red flag that with both candidates, no other pharmaceutical companies were chasing the same dream," wrote Anderson. "If MAGE-A3 was a hot target then other cancer-focused pharma companies would have been pursuing the opportunity with their own products, but this was not the case. Similarly, with Lp-PLA2 inhibition (which is how darapladib works), if this was an exciting target then other cardiovascular-focused companies would [have] gone after this as well, and they did not."
While both drugs have disappointed thus far, GSK hasn't given up on the two potential treatments yet. Patrick Vallance, president of R&D at GSK, said in the statement, "Given the patient need in the area, we will continue to investigate the role of [darapladib] in coronary heart disease and other diseases."
The company, which added that darapladib had been associated with "greater reductions" in "pre-determined secondary endpoints," could not be reached for comment on which secondary endpoints those were. It did say it's working to better understand the data.
The experimental heart-disease treatment is being studied in another Phase III trial—SOLID-TIMI 52—which is measuring darapladib's effectiveness in patients who have already suffered an acute coronary event, to see if it can prevent the onset of a another attack. SOLID-TIMI 52 is slated to be complete in March 2014.
MAGE-A3's MAGRIT trial is currently underway to investigate the agent's effect in preventing cancer relapse after a tumor has been surgically removed.
Anderson added that investors "will likely heavily discount both [products]."
GSK, though, has demonstrated it can deliver on its pipeline this year. In 2013 alone, it saw the approval of HIV/AIDS treatment dolutegravir, COPD inhaler Breo, and an 11-2 recommendation from an FDA advisory panel for Anoro this past September.
Scroll down to see the next article