July 05, 2011
GSK revamps rep pay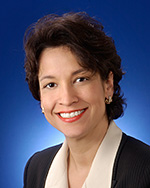 On July 1, GlaxoSmithKline began pegging sales rep pay to a combination of "selling competency," customer evaluations and overall business unit performance instead of individual sales targets.
The switch, which the company telegraphed last year, is meant in part to revamp a smaller, more specialty-focused sales force for the post-rep race era, and also
to emphasize the quality of details over the quantity of scripts written
. North American president for pharmaceuticals Deirdre Connelly said at the time: "The US healthcare marketplace is changing significantly in response to demand by patients, healthcare providers and payers for higher quality care, lower costs and better health outcomes. Physicians have been telling us they want to see fewer sales professionals, and those they do see need to provide greater value in helping improve patient health. In response, we are changing the way we sell our medicines and vaccines in order to deliver the value our customers demand, in a transparent way, with integrity and respect for the patient."
Sales targets were dropped from compensation evaluations at the beginning of the year.
Reps will now be paid in part on "adherence to the company values of transparency, integrity, respect and patient-focus," the firm said last year. Those considerations will factor into sales competency and customer evaluations, said GSK spokesman Kevin Colgan.
"A lot of what we're doing is really trying to make sure the incentives we have in place are aligned with those values," said Colgan.
He said he could not discuss specifics of how GSK will evaluate selling competency because the company considers that information proprietary.
Scroll down to see the next article