December 21, 2007
GSK to shift consumer media business by end of Feb.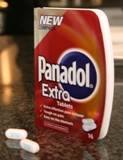 GlaxoSmithKline should be finished transitioning the media planning and buying for its North American OTC business by the end of February, a spokesperson for the drugmaker said. The benefactor of the switch, WPP shop MediaCom, already handles buying and planning tasks for GSK's North American prescription-drug business.
Malesia Dunn, GSK director of communications, said the shift was simply a business decision to allow for greater efficiency.
Media for the OTC brands—which include Panadol, Aquafresh, Lucozade and Nicorette—had been split among MediaCom, Havas' MPG, Publicis' Optimedia and Campbell Mithun
.
Notably, last year GSK moved all of its professional advertising business in the
opposite direction
, from WPP agencies to IPG ones, including Draftfcb Healthcare and Lowe Healthcare's Integrated Communications unit.
Scroll down to see the next article