January 25, 2011
GSK values drive flips rep bonus incentives
Download:

Dierdre Connelly CBI speech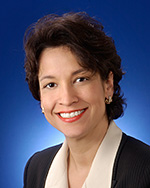 The drug industry must move from a mindset that emphasizes compliance with regulations to one steeped in core values of integrity and transparency if it is to regain the public's trust, GlaxoSmithKline's Dierdre Connelly said at a conference yesterday.
Connelly, who is president, North American pharmaceuticals for GSK, told attendees at the CBI Pharmaceutical Compliance Congress that the industry "lost its way, and failed to fully appreciate the evolving expectations of our shareholders," according to her
prepared remarks
.
In a speech aimed at synthesizing what the marketing and drug safety scandals of the past decade have taught the industry, Connelly conceded that GSK has had its share of foibles.
"Some of you may be wondering why I should be talking about values when my own company has borne its share of allegations and has been in the news lately for settlements and legal charges," she said. "I'm here precisely because my company and the people I work for are not what are often portrayed publicly."
The company set aside $3.4 billion in the fourth quarter to cover legal expenses from a pending settlement with the federal government, as well as ongoing Avandia litigation. That, plus an earlier $2.3 billion charge, brought the firm's 2010 legal charges to more than $6 billion, much of that attributable to questionable marketing practices.
To remedy that, Connelly said the company has adopted four core values: first, focus on the patient; second, be transparent about our working relationships; third, operate with integrity; and fourth, respect those we work with and serve.
"These values are not new to my company, and we don't always get it right," she said, "but one of my goals in joining GSK two years ago was to ensure that if you stopped any GSK employee and asked them what the values of the company are, they could tell you without hesitation."
More substantively, the company has overhauled its incentive compensation system for sales reps, "shifting our focus from obtaining the next script to providing the information and support our customers want and need," said Connelly. Going forward, bonuses will be based not on the volume of prescriptions per territory but on an assessment of their scientific and business knowledge, feedback from physicians in their region and overall performance of the business unit they support.
Connelly mounted a strong defense of the value of commercial CME and paid speakerships, saying that while the public tends to view those practices askance, they're perfectly ethical provided that the sponsoring companies are transparent. To that end, she noted that the company began publicly posting payments to US physicians for speaking and consulting, instituted a code on promotional practices and limited CME grants.
GSK has also: implemented mandatory values and compliance training; placed a business ethics professional on the sales and marketing training team; embedded deputy compliance officers in each business unit; and established 60 "integrity champions" who provide training and support, along with an integrity helpline.
"Our customers need to understand," said Connelly, "that beyond compliance, we operate from a core set of values that underpins every decision we make and every action we take. A values-based culture creates a framework and a mindset in which compliance with rules and regulations is not the ceiling, but the floor from which our organizations should operate."
Scroll down to see the next article