June 02, 2014
Gwee moves to Digitas Health Lifebrands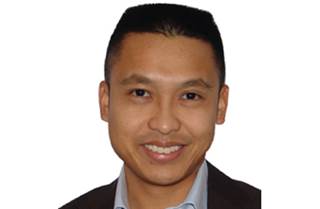 Shwen Gwee has joined Digitas Health Lifebrands as VP of social strategy, the agency is expected to announce.
The move was effective today, June 2. He reports to Michael Leis, SVP, social strategy.
Most recently, Gwee was chief digital officer at Chandler Chicco, the inVentiv Health agency he joined in 2013. Before that he was VP of digital health for Edelman's Health practice, a role he accepted in 2011 upon leaving Vertex Pharmaceuticals.
"Shwen was brought on to ensure a best-in-class offering from the Digitas Health LifeBrands New York Office for its clients across health & wellness companies and brands, developing strategy and programs for both consumer and HCP audiences," an agency spokesperson told MM&M. "This is another example of Digitas Health's ongoing commitment to be on the forefront of innovation with social, mobile and emerging technologies in health marketing."
"We're really excited to have Shwen compliment our growing team across our entire network and are counting on him to energize our clients about the role that social media can play as a setting to help strengthen consumer relationships that lead to their well-being," added Michael Leis, SVP, social strategy at the Publicis agency.
Gwee is well-known for serving on the advisory boards of SXSW Health Track and Google Health, among other industry leadership roles.
Scroll down to see the next article