April 09, 2014
Halozyme pancreatic drug study on FDA hold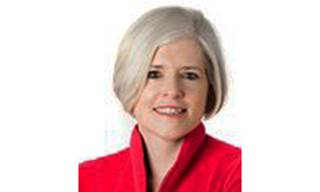 After an increase in stroke rates was seen among patients in a clinical trial, spurring Halozyme to halt its Phase-II test last week of pancreatic cancer drug PEGPH20, the FDA has issued an official hold on the drug.
The San Diego, CA, company announced Wednesday that the FDA has placed a clinical hold on patient enrollment and dosing of the PEGPH20 trial.
President and CEO Helen Torley said in a statement that the company is compiling data that will help assess "the possible difference in the thrombo-embolitic event rates between the patients treated with PEGPH20 versus the patients treated without."
The company has pipeline collaborations with Pfizer, Roche and Baxter for drugs that encompass immunology, oncology and specialty care, but one on-market treatment—Hylenex, an injection that helps patient hydration.
The need for pancreatic cancer treatments is high: only around 6% of patients survive five years after diagnosis. This is a minor improvement from 1975 when the overall five-year survival rate was 3%. The rate hit 5% in 1993, then 6% in 2005.
National Institutes of Health data show patients whose cancer is caught before it has spread have a slightly better five-year survival rate, at 24.1%. This same data shows that this is an elusive cancer because it is hard to find in the early stages, which increases its deadliness.
Despite the high mortality rate, pancreatic cancer accounts for just 2.7% of diagnosed cancer cases with around 39,000 deaths in 2013, compared to prostate cancer which had the most diagnosed cancer cases and just under 30,000 deaths last year. Breast and lung/bronchial cancer were 2013's second and third most diagnosed types, respectively, while pancreatic cancer was 12th.
Scroll down to see the next article