April 05, 2011
Havas launches "#a11y" digital practice for disabilities market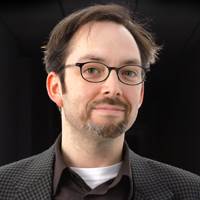 Havas Drive has launched a practice focused on developing digital products for persons with disabilities and those undergoing rehabilitative therapies.

The unit, based in Hamilton, NJ, will be led by Kel Smith, an authority on web accessibility who also serves as digital practice leader for Havas' Catapult agency. It's launching with a handful of staff and projects in MS and vision impairment (Havas declined to name clients or brands). Known internally as the "#a11y practice," after the emerging name of the disabilities community in hashtag lingo, it will develop "strategic and technological products serving populations with low vision, blindness, autism, degenerative illnesses, behavioral disorders, cognitive difficulty and hearing impairments." Those products may take the form of tablet devices, gaming consoles, haptic interfaces, virtual prosthetics, adaptive therapies, text-to-speech functionality and Second Life. It's in keeping with the agency's "Future first" mission, said Havas Worldwide Health chief digital officer Larry Mickelberg.

"The new accessibility services will bring this ethos to a new specialized market that can greatly benefit from these innovations," said Mickelberg.

Smith, who has been writing about and advocating for digital accessibility for people with disabilities for 12 years, said that in the past year, digital technology has begun shifting from being a barrier to many people with disabilities to enabling greater independence.

"These are groups of people that have been left behind the curve because of disability or long term rehabilitation," said Smith. "I call them digital outcasts."

However, much innovation in the technology space centers around increasing the accessibility and adaptability for this group of users, he said – particularly for people with MS and vision impairments, as well as cognitive disorders such as Asperger's and autism spectrum disorder. Cerebral palsy sufferers have begun using iPads to get around speech impairments, for example, while others with disabilities have used gaming interfaces to transmit sign language.

Americans with disabilities number around 54 million and have $175 million in discretionary income. One area of opportunity: making it easier for them to do their shopping online.

"We're really seeing a confluence of all these things together," said Smith. "That's the idea behind this: explore and identify those products and those technologies."

Havas Drive is the holding company's three-year-old "innovation unit," and has worked on platforms and services in 3-D environments and augmented reality, mobile and tablet application development and remote monitoring.
Scroll down to see the next article