April 04, 2013
Hey, agencies—last call for the MM&M A-to-Z Survey 2013!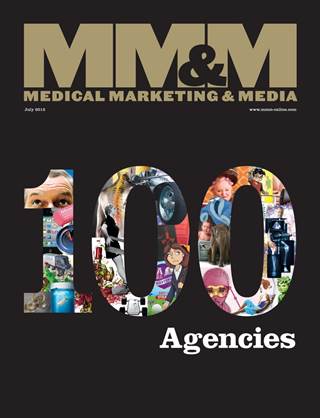 Submit your information NOW for the MM&M Agency A-to-Z 2013.
The Agency A-to-Z is the definitive annual directory of healthcare agencies and is an important part of MM&M's Agency Issue, published in July. Around 150 agencies appeared in last year's A-to-Z. This year, info is again being collected online. A basic listing is FREE. You'll also have an opportunity to enhance your listing with a variety of options.
CLICK HERE to submit your information. Please complete all applicable sections.
The deadline for survey entries is TOMORROW!

For questions about the survey, please contact Kevin McCaffrey at (646) 638-6149 or email kevin.mccaffrey@haymarketmedia.com.

For further information about advertising in the Agency Issue, contact Doreen Gates at (267) 477-1151 or email doreen.gates@haymarketmedia.com.
Scroll down to see the next article