June 02, 2011
ICC Lowe rebrands, expands global footprint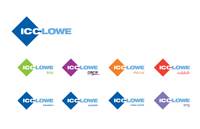 Interpublic Group's Lowe & Partners has rebranded its global healthcare network from Lowe Healthcare Worldwide to ICC Lowe, MM&M has learned.
All told, nine different agencies now have ICC Lowe in their title, including the flagship agency in Parsippany, NJ, supported by full-service offices in New York, London and one just opened in Zurich, plus two US-based conflict shops and three specialty offerings.
Steve Viviano, who was named CEO of the new entity and its advertising and marketing units, said the change capitalizes on 25-year-old ICC's business turnaround, which was capped off with 20 wins last year, including six new clients, the formation of a dedicated digital shop, more than 70 new hires, a second European office and revenue growth across all full-service agencies.
"Now is the right time for us to be rebranding Lowe's healthcare resources under the ICC banner," said Viviano in a statement. The agencies will now be more closely aligned, he added, to the benefit of clients.
A temporary website has been set up, and signage and logo switches occurred yesterday as follows. Among the four global offices, the main office in Parsippany, NJ, became ICC Lowe, while Interlink Healthcare Communications, which relocated from Princeton, NJ, at the end of January, became ICC Lowe NY; a Zurich office was launched, ICC Lowe Zurich; and London-based Brand(X) Healthcare Communications became ICC Lowe London.
The US-based conflict shops are now ICC Lowe Trio and ICC Lowe Pace, and specialty offerings are branded as ICC Lowe Thermal (digital), ICC Lowe Redshift (devices and technology) and ICC Lowe SRG (meetings).
The expansion in Zurich brings the number of ICC Lowe's European offices to two. Acquisitions could grow the offering further, as could build-outs of existing affiliates. Lowe & Partners has healthcare business in Russia, China, India and Brazil. Any of those offices could be rebranded, and the emergence of ICC Lowe abroad could give IPG a second recognized global network alongside McCann Healthcare Worldwide.
"We have ambitious plans for our healthcare business under Steve's leadership in terms of building on the capabilities and services we can offer our clients and the geographies that our healthcare business operates in," said Michael Wall, CEO of Lowe & Partners, in the statement.
The healthcare network is also uniting under a set of core values, the first of which is treating clients properly by staying true to core capabilities—using medical insight to drive strategy and creativity in professional-oriented ads for Rx and OTC products. ICC formalized a relationship with Deutsch a number of years ago in which Deutsch handles the DTC work for brands that are serviced by ICC on the professional side, an example of which is their collaboration on Sunovion's insomnia drug Lunesta.
"Deutsch and ICC have worked together on numerous marketing efforts for top tier clients and they are a valued partner to us," stated Linda Sawyer, CEO N.A., who oversees Deutsch's Los Angeles and NY offices, Lowe Roche in Canada, as well as all of healthcare. "Their strong integrated offering and depth of expertise set them apart and we fully expect ICC Lowe to aggressively pursue a strong growth trajectory."
ICC Lowe's offerings range from med ed on Boehringer Ingelheim's anticoagulant Pradaxa to professional advertising and promotion of OTC drugs (Johnson & Johnson's baby line), prescription drugs (Novartis hypertension blockbusters Diovan and Exforge, both globally), and devices like Acuvue contact lenses.
Scroll down to see the next article