April 02, 2013
IMPROVE-IT or lose it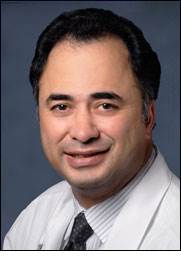 The outcome of Merck's IMPROVE-IT trial could have far-reaching implications for pharma's new class of robust cholesterol-lowering injections: anti-PCSK9 agents.
The IMPROVE-IT trial is Merck's latest chance to demonstrate better living through lower cholesterol. The study pits a Vytorin+Zetia combination against generic Zocor to see which better reduces the chance of cardiovascular death, major coronary events and non-fatal strokes.
Many investors expect anti-PCSK9 agents to be approved solely on their LDL-lowering mechanism, and not necessarily on their outcomes benefit.
If IMPROVE-IT fails to show better outcomes through purely lowering LDL level, then approval of anti-PCSK9 agents could be hard to come by until new outcomes trials have been conducted.
Sanjay Kaul, M.D., attending cardiologist at Cedars-Sinai Medical Center in Los Angeles and professor of medicine at UCLA's Geffen School of Medicine told MM&M: "Given the results of recent large clinical trials evaluating CETP inhibitors/modulators, niacin and fibrates, it is hard to justify approving lipid-modifying agents simply on the basis of changes in lipid biomarkers."
If the FDA can't justify approving treatments on LDL-lowering efficacy alone then this could spell big sales woes for top pharma. In November of last year, Amgen's executive vice president Sean Harper had this to say about AMG-145, their PCSK9 inhibitor: "AMG-145 is the biggest single thing we have in the pipeline, just in terms of raw horsepower from the perspective of how it affects patients in a positive way. This is a major focus for us because of the potential for impacting the numbers of patients we're talking about, at levels of outcomes that are very serious."
Amgen isn't alone. Pfizer, Sanofi and Regeneron are all working on similar products.
Merck also has a lot at stake. If the Vytorin+Zetia combination doesn't show superiority to generic Zocor, it could hurt Zetia sales for the few good years it has left, as it faces patent expiration in 2016, and further cast doubt on Vytorin's usefulness compared to current generics.
The study is far from perfect, either. The data it's looking to produce isn't particularly significant to physicians, payers or patients: to pit a Vytorin+Zetia combo against a much older statin like Zocor, when a more effective generic like atorvastatin (Lipitor) is already available and rosuvastatin (Crestor)—which comes to market in 2016—is effectively comparing apples to oranges.
"The only reason to consider Vytorin would be in patients who are unable to tolerate high-dose statins," notes Dr. Kaul, "The results of IMPROVE-IT, whether positive or not, are unlikely to change my practice."
The other problem with the IMPROVE-IT trial is that it tests people who have already had cardiovascular issues and thus studies people who have been heavily treated. It also has many patients who could drop out before the data is in, and in that time frame, those patients might have switched to other treatments—which would further skew results.
"The IMPROVE-IT result is likely to show some treatment effect, although less than what it is powered to detect," Dr. Kaul points out. "Even a small difference is likely to show statistical significance; however whether this difference is clinically important is the key question. I think not."
One silver lining: an independent data safety monitoring board gave IMPROVE-IT the green light last week to continue their study through September 2014, which helps to rule out the possibility of Vytorin+Zetia being a worse treatment for patients than placebo.
And it's not all gloom and doom for anti-PCSK9 agents either, says Dr. Kaul: "I believe there is going to be a place for new LDL-lowering therapeutics in patients who do achieved desired LDL targets…or those who are intolerant to statins."
Whether those two groups will be sufficient to justify adding a new class of therapies remains to be seen, but Dr. Kaul does point out that "the number of statin-intolerant patients is higher than observed in clinical trials which typically screen [them] out…Anti-PCSK9 would also be useful as adjunctive therapy in patients with homozygous or heterozygous familial hypercholesterolemia. So there is potential for impacting clinical practice, especially if the outcome studies are supportive."
The jury is out on Vytorin+Zetia for now, but for a drug, Vytorin, which has been on the market since 2002 to have no conclusive data on its outcome benefits will leave many feeling uneasy. As Dr.Kaul notes: "it will be nearly a dozen years later before we have any inkling of whether LDL-lowering translates into an outcome benefit. What is wrong with this picture?"
Correction:
An earlier version of this article misstated that Crestor is already available as a generic, when that will not be the case until 2016.
Scroll down to see the next article