June 26, 2014
IMS to buy Cegedim CRM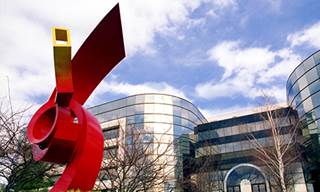 Just-turned-public information firm IMS Health is in an expansive mood. The company announced Tuesday that it wants to purchase Cegedim's information solutions and Customer Relationship Management division for $520 million in cash.
The deal would move Cegedim products including its OneKey Reference Database and its Mobile Intelligence CRM platform under the IMS banner.
IMS said in a statement that the deal will also bring along 4,500 Cegedim professionals "with deep information and technology skills in areas that include software development, data warehousing, mobile applications and business intelligence tools."
John Kreger of asset management firm William Blair wrote in an afternoon analysis that this addition would "vault the company from a very small player in CRM solutions to the market leader," and noted that IMS grabbed just 5% of the market share when it purchased cloud-based CRM firm 360 Vantage last year. Kreger, whose firm helped manage IMS's initial public offering, wrote that the deal also requires that IMS figure out how it will make the 360 Vantage platform and Cegedim's work together.
Cegedim's board and some government groups still need to sign off on the deal, which CEO Jean-Claude Labrune described in a statement as "an outstanding transaction" and one that will "give the pharmaceutical industry access to a significantly expanded commercial suite of services."
Cegedim also noted that shedding these businesses would help the company pay off debt "reinforcing the Cegedim balance sheet and P&L statement" and that the company would also be free to focus on "software and databases for healthcare professionals, and health insurance companies."
Debt has been a priority for the Paris-headquartered company, which noted in March that the CRM and strategic data division's FY2013 sales declined over FY2012, accounting for half of the year's revenues, compared to its 52% contribution the year before. The reason: fewer CRM users in what the firm called "mature countries" as well as "difficulties at the market research business." The division kicked in around $570 million in FY2013 revenues.
Cegedim notes that the deal excludes departments within the unit that provide EU sales data, such as GERS France.
The deal is expected to close in early 2015.
Scroll down to see the next article