May 10, 2011
Janssen debuts schizophrenia awareness doc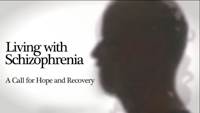 Johnson & Johnson is back in the film game with Janssen's half-hour documentary
Living with Schizophrenia: A Call for Hope and Recovery
.
The unbranded film, which follows several young people with schizophrenia and their families, aims to lessen the fear and stigma associated with the condition. It debuted Friday in Washington, DC, and will be distributed through a series of community-based events, via advocacy groups and online at
hopeandrecoveryfilm.com
.
The film, said director Emily Abt, "highlights the stories that don't make the headlines – the stories of hope and promise." Abt's grandmother struggled with schizophrenia.
Janssen's Risperdal and Invega franchises are indicated for the treatment of schizophrenia, and the company sponsored an earlier documentary on the topic. In 2007,
J&J's Centocor unit sponsored "Innerstate"
an hour-long documentary following a similar formula, following several young people struggling with autoimmune disorders. Centocor makes Remicade for rheumatoid arthritis, psoriasis and Crohn's Disease.
Scroll down to see the next article