July 15, 2014
J&J logs $19.5B in Q2 sales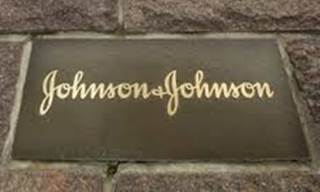 Hepatitis C medication Olysio's $831 million in second-quarter sales beat analyst expectations, which hovered in the $617 million range, helping power Johnson & Johnson's quarterly revenue total of $19.5 billion, a 9% increase over the same period last year.
Immunology drug Remicade ($1.8 billion), prostate-cancer drug Zytiga ($562 million) and HIV medication Prezista ($492 million) provided tentpoles of sorts, helping bring pharmaceutical sales to $7 billion for the quarter.
Consumer products sales grew 2% compared to the same period last year, with $3.7 billion in sales worldwide. CEO Alex Gorsky noted in an investor call that consumer products are tightly tied to Gross Domestic Product numbers, which are on the rise, and that growing middle classes are gravitating towards its baby care, skin care and dental care lines.
While Gorsky and CFO Dominic Caruso were enthusiastic about the quarter's results, execs tempered expectations, noting that they expect competing hepatitis drugs will put considerable pressure on Olysio. Caruso told investors the second quarter should not be a benchmark because "we do expect that the current run rate is not really sustainable." Goldman Sachs analyst Jami Rubin wrote in a research note that Gilead's anticipated once-daily combination drug "will likely be priced below Olysio/Sovaldi, which now costs $150,000." J&J execs said the company was pursuing clinical trials that mixed and matched Olysio with other drugs.
Gorsky also noted that the company's size—J&J has been asked about splitting up ala Pfizer and Abbott—has put the company in a strong position to work with large health system, like hospitals. This is despite the device and diagnostic division's muted quarterly performance.
Scroll down to see the next article