November 04, 2013
J&J marketing triggers $2.2B payout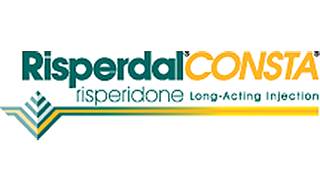 Johnson & Johnson's Risperdal, Invega, and Natrecor marketing legacies hit a new low Monday with the announcement that the healthcare products company has racked up a bill totaling $2.2 billion over a slew of allegations that include misbranding the drugs, kickbacks and false claims.
The Department of Justice said in a statement that the total makes this one of the largest healthcare fraud settlements in US history. "The conduct at issue in this case jeopardized the health and safety of patients and damaged the public trust," Attorney General Eric Holder said in a statement.
Allegations surrounding the marketing of the antipsychotic Risperadal include promoting the drug for use in elderly who are agitated, as opposed to suffering from schizophrenia and acute mania—the conditions for which the drug is indicated—as well as peddling the drug for unapproved use in children, and providing physician kickbacks.
This is in addition to allegations that the company promoted the drug for use in adolescents before landing the indication in 2006.
"As our filings make clear, these are not victimless crimes," Holder said in a statement.
The US also alleges that Janssen's unlawful Risperdal marketing caused federal healthcare programs to use a drug for off-label uses that federal health programs do not cover, rendering payment claims fraudulent. The government asserts that Janssen continued with this off-label marketing strategy despite repeated FDA warnings that its safety claims were misleading and raised ethical questions. This same complaint alleges that Janssen tried to bury information that the drug was associated with serious health risks for the elderly, such as stroke and an increased risk of developing diabetes.
The list of alleged ethical lapses for Risperdal includes reps telling doctors they could get speaker fees only if they upped their prescriptions for the antipsychotic. This is in addition to allegations of kickbacks associated with prescriptions for Risperdal and the antipsychotic Invega.
Monday's settlement also covers allegations regarding how Janssen marketed heart drug Natrecor.
Fallout also includes a corporate integrity agreement that includes a claw-back provision allowing J&J to retract bonuses to current and former executives if the executives or subordinates "engage in significant misconduct."
"Put simply, this alleged conduct is shameful and it is unacceptable. It displayed a reckless indifference to the safety of the American people. And it constituted a clear abuse of the public trust," Holder said.
Scroll down to see the next article