March 20, 2014
J&J to submit schizophrenia drug in 2014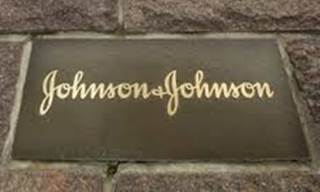 Johnson & Johnson's Janssen division announced Thursday that it has stopped a Phase-III test of its experimental schizophrenia medication for a good reason: the Independent Data Monitoring Committee said the trial could be halted based on positive efficacy.
The company was testing a three-month dose of paliperidone palmitate, and the study's goal was to identify the time between the dose and the first relapse. Patients were first stabilized with Invega Sustenna—a monthly paliperidone palmitate treatment—before beginning the trial.
Adherence is a general issue for multiple conditions, and a particularly hard one as regards medications for mood disorders like schizophrenia and bipolar disorder. A less frequent dosing schedule may ease some of the burden.
A new medication could also add some branded heft to the category's drug portfolio. Billion-dollar earners like AstraZeneca's Seroquel IR and Eli Lilly's Zyprexa continue to feed coffers, but these off-patent medications have lost some of their sales oomph.
Johnson & Johnson's Risperdal, which went generic in the mid 2000s was also an earner, promotion lawsuits aside, but a new medication would fill out its antipsychotic portfolio which includes Invega ($583 million in 2013), Invega Sustenna ($1.2 billion in 2013) and Risperdal Consta ($1.3 billion in 2013).
Johnson & Johnson did not share the Phase-III clinical results, but plans on presenting the data from the 509-patient clinical trial at a medical conference.
The company also expects to file the three-month dose for FDA review by the end of this year.
Scroll down to see the next article