July 07, 2014
Key to successful digital outreach: think small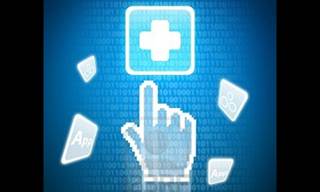 Doctors should not take it personally, but patients really are open to handling some health-related matters without coming into the office.
A study by analytics firm FICO, which was previously known as Fair Isaac, assessed the state of patient mobile health use and found that US mobile users are open to using their devices to access health-related information. FICO notes that mobile users already trust major industries like banking and hospital systems with handling some pretty personal information, beating out insurance agencies and government services which ranked third and fourth most mobile-trustworthy industries out of a list of nine.
FICO notes that although smartphone patients are big on apps "text and email are both popular ways of receiving notifications from providers." If this sounds familiar, it should: both txt4baby and a six-month experimental program among diabetic employees at the University of Chicago found that these seemingly unexciting forms of interaction are welcome and effective.
FICO's findings also overlap with a McKinsey & Co. study that looked at digital users in the UK, Singapore and Germany. The study showed that companies who are holding out until they can provide the ideal multi-platform, all-reaching form of digital health communication should be less ambitious. Among the top healthcare problems users told McKinsey they want digital platforms to resolve: finding and scheduling physician appointments, getting help with paperwork and getting help with prescription refills.
This broader look at digital can also pay off domestically, particularly for phone users, since January data from the Pew Research Internet Project showed that 90% of American adults have cellphones and 67% "find themselves checking their phone for messages, alerts or calls—even when they don't notice their phone ringing or vibrating." Pew's data also reinforces the idea that companies can really benefit from simple forms of digital outreach, since 81% of cell owners say they used their phones for texting and more than half of app users uninstalled or bypassed an app "due to concerns about their personal information."
McKinsey researchers point out that companies should understand that the current use of digital health tools may not reflect a lack of interest. Instead, the consultancy says patients have been slow to embrace digital healthcare "because existing services don't meet their needs or because they are of poor quality."
McKinsey notes that there is a tipping point and that patients also want a human available to sort things out if digital pathways are not helping them resolve their questions.
Scroll down to see the next article