August 06, 2012
KV files for bankruptcy, lists FDA among woes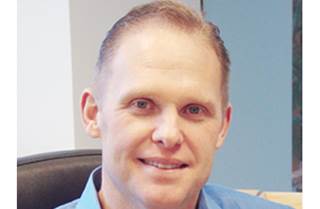 KV Pharmaceuticals said Monday that it is filing for Chapter 11 bankruptcy protection as it seeks to restructure debt. The announcement confirmed worries the company expressed in its annual report for the fiscal year ended March 31, 2012, in which it said long-term prospects were questionable.
In a statement, the company said it has enough cash to keep operating as it reorganizes. KV had disclosed in the most recent 10-K filing that it was having trouble making milestone payments to Hologic, from which it purchased rights to the premature birth prevention drug Makena. A payment was due August 4, two days before the Chapter 11 announcement.
Makena had become a cornerstone product for the company for a variety of reasons, the first being its potential market: the non-profit March of Dimes foundation estimates that more than 500,000 babies are born prematurely in the US every year. KV estimated that CMS covers between 40% and 45% of all US pregnancies. These two trends would appear to position hydroxyprogesterone caproate injections as a potential moneymaker, and the company even revved up its sales staff to 133 people by March 2012 to support the product.
But there were a slew of problems, including the price point, which was $1,500 per injection until the company knocked the price down to $691 per dose back in April 2011. Yet the drug still failed to take off. The company cites the FDA as among one of its hurdles, since the agency said last year that it would not crack down on compounded versions of the drug,
typically priced between $10 and $20
. KV said the policy undercut Makena's orphan drug designation, which normally provides such drugs with seven years of protection from competitors.
Due to lack of enforcement of the orphan policy, which led to reimbursement restrictions by certain state Medicaid agencies, KV "has been unable to realize the full value of its most important product, Makena," said CEO Greg Divis in the statement.
As for take-up, the company estimated that about 35% of drug referrals went unredeemed since it first started shipping Makena in March 2011. This comes to around 3,200 unfilled prescriptions, which KV blamed on a variety of reasons, including patients who didn't meet the indication requirements, prescriber cancellation or lack of insurance coverage, the latter being largely among Medicaid patients.
The company's financial status put a significant amount of pressure on Makena's performance. Although the company's statement led with Makena's failures, it also noted, as did the annual report, that the company had been struggling with "legacy regulatory and legal issues," including consent decrees from 2008 and 2009 that triggered a nationwide recall of other products and also froze manufacturing.
The company's legal issues have included allegations of false claims for the alleged production of pills that had a composition that did not match that indicated on the label, and accusations of improper or fraudulent pricing information, among others.
KV sold off its generics business in 2011 and noted in its latest annual report that it no longer made its own products. KV also said its real estate properties were "pledged to secure our mortgage indebtedness."
Scroll down to see the next article