February 25, 2014
Lidoderm reps inflated drug's uses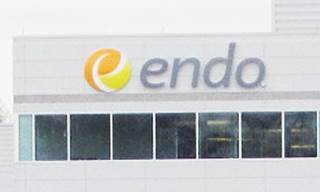 Endo Pharmaceuticals became the latest drugmaker to ink an off-label marketing settlement, in this case $192.7 million to resolve charges it promoted pain patch Lidoderm for unapproved uses.
According to a statement from the Justice Department, sales managers for Endo instructed certain sales reps on how to "expand sales conversations" with doctors beyond post-herpetic neuralgia (PNH), its only FDA-approved use, and also pushed promotion of the patch in workers' compensation clinics. PNH is a complication of shingles.
"The safety and efficacy of drugs must be shown by science, not sales pitches," said US Attorney for the Northern District of New York Richard Hartunian, in the statement.
The settlement is comprised of a deferred prosecution agreement to resolve a criminal charge, along with forfeiture of $20.8 million, plus civil false-claims settlements of $171.9 million.
In the deferred prosecution agreement, Endo admitted that it intended that Lidoderm be used for unapproved indications and that it promoted the patch to HCPs for those unapproved indications—including low back pain, diabetic neuropathy and carpal tunnel syndrome between 2002 and 2006—criminal information filed in the Northern District of New York alleged.
Also as part of the settlement, Endo agreed to enter into a Corporate Integrity Agreement (CIA) with the Department of Health and Human Services Office of Inspector General.
The settlement resolves three pending "whistleblower" suits filed against the company by two sales reps—former Lidoderm sales reps Max Weathersby and Gursheel Dhillon—and a physician, Peggy Ryan. Their share of the settlement monies has not been determined.
New York led the national team representing the states in the investigation and subsequent civil settlement. "Illegally marketing drugs off-label puts patient lives at risk and rips off New York taxpayers and the state by defrauding Medicaid and other programs," NY AG Eric Schneiderman said in a statement.
The total amount is relatively modest compared to other recent settlements, which include Johnson & Johnson's $2.2-billion payout in November to resolve charges it improperly marketed anti-psychotics Risperdal and Invega as well as heart drug Natrecor. In 2012, GlaxoSmithKline said it would pay $3 billion—the largest such settlement ever—to clear up charges it promoted antidepressants Paxil and Wellbutrin for unindicated uses and withheld safety data on diabetes drug Avandia.
Scroll down to see the next article