October 23, 2012
Life science firms wade into Big Data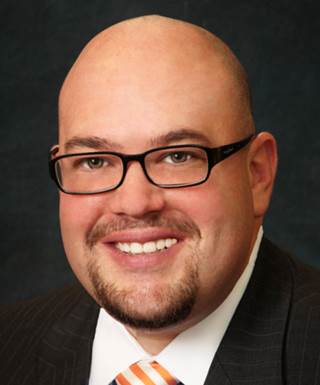 Pharma companies are starting down the Big Data path but are still trying to identify the business questions best suited to new analytic techniques.
"There are really no boundaries," said Merck's Deborah Cava, multi-channel marketing leader, US Franchises. "Everything is becoming a piece of data."
Cava, speaking at the 6th Annual ExL Digital Pharma East conference in Philadelphia this month, was alluding to the trend of digitization, in which everything from product reviews to commentary to sharing and capturing information about exercise is becoming digitized.
"All of these micro-level human interactions, time-stamped to the millisecond, are provided and recorded at population scale," noted the economist Sinan Aral, also at Digital Pharma East. As digital companies like LinkedIn and Facebook have shown, there is an opportunity to yield big insights from capturing and mashing together such information.
Turning it into actionable insights is the challenge Big Pharma is now getting into. "We've got data sets sitting in different parts of the organization. They're not connected. We request data from vendors, and they come in. How do I eke the value out of this?" Merck's Cava wondered aloud.
Pharma firms, like companies in many other industries, are still trying to figure out how best to answer that question—72% of respondents in a recent survey agreed that enterprise clients are looking for business cases to justify expenditures on the technology.
"High-level executives want to understand the role of Big Data within the enterprise and what the best investment paths are for both technology and operating models," Jeff Catteau, practice lead for life sciences at management consultancy Knowledgent, which conducted the survey, told MM&M.
The survey, fielded online for three weeks ending October 19, included 100 executives—30% of whom work in life sciences, insurance and other industries. While the results, released Tuesday, reflect responses across all industries, Knowledgent says the trends were similar within life sciences.
Even as pharmas struggle to fully leverage them, these larger processes for using analytics are drawing investment, said Catteau. "This budgetary bucket has found its own place in the executive radar. Executives are engaging with this in a more hands-on manner than we saw a year ago."
That is, leaders are putting a value proposition around it, tying it back to tactics and creating operational business plans, he added. And what many are starting to realize is that most of the innovation unleashed by Big Data will happen through incremental, bottom-up changes rather than the top-down kind. Most clients of Knowledgent (95%) agreed with that sentiment.
"It's not like this data will help find a cure for cancer," explained Shail Jain, co-CEO and co-president, Knowledgent in a media briefing about the survey results, "but it will help you find better patients for a clinical trial; it will help you find better investigators to do the trials; it will help you understand physicians better to help you become more efficient in the sales process; and it might even help you understand trials better so you can fail fast…and reinvest that money in a better research trial."
Indeed, added Christopher Blotto, a Knowledgent managing partner, "The paradigm shift we're seeing in life science is moreso now on the R&D side of how do I look at information that may be resident inside of documents or content management systems that I can do better correlations of, information that lacks a significant amount of structure."
That doesn't mean such techniques can't be applied further downstream. Analytics are typically driven by the need to commercialize a drug, either to maximize one new to market or to monitor the performance of an existing product. Much of the information is available from highly structured data. Drawing correlations among the various data streams, and linking it to unstructured data like social media, has been a challenge.
Asked at Digital Pharma East to name some of the specific things she's trying to solve with Big Data, Alice Chung, senior manager, Genentech, answered, "From a marketing perspective, how do we engage customers in a more meaningful way? Maybe what that means is, as a starting point, within the realm of what I can do—I'm not allowed to access their financial data. I can't go find what they're buying on Amazon—but we need to start thinking about what are their channel preferences…what are [their] content preferences, what are they consuming?"
As with most everything in pharma these days, this exploration is occurring as spending contracts. In relation to other data-management activities, Big Data may have an edge when competing for funding, Catteau said. "But I think that the people that are building these business cases have to solve two demands: what's the value of Big Data and the analytics it will provide, and the second piece is they're inventing the infrastructure, the operating model, the use cases."
As much of this is being assembled from scratch, having to explain the shorter-term wins pharmas expect to come over the next year may be tough. "They can't go across the street and ask the other guy what he got last year, or how this worked last year," said Catteau, who consults for several life science firms. "'Build a Big Data business case' is one of the questions we get asked a lot."
Note: All quoted comments represent the personal views and opinions of individual speakers and do not necessarily reflect the positions of their respective organizations.
Scroll down to see the next article