September 04, 2014
Lilly basal bests Lantus in T1D, despite safety concerns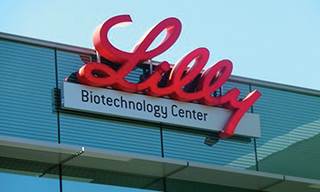 Eli Lilly may not need to pin its hopes on Basaglar, the generic version of Sanofi's Lantus which is now in marketing limbo, after all. The Indianapolis drugmaker unveiled new data today that shows its basal insulin peglispro significantly lowered HbA1c in type 1 diabetics compared to Lantus and another entrenched product. Peglispro is the first drug of its kind to demonstrate superior HbA1c reduction versus Lantus in Phase-III trials, according to Lilly.
In those Phase-III trials—IMAGINE-1 and IMAGINE-3—peglispro demonstrated "consistent superiority" in HbA1c tests against Lilly's own Humalog and Lantus at the 26- and 52-week period. Based on this data, Lilly expects to send the data over to US and EU regulators by the end of Q1 2015.
That submission could help shore up a spot for Lilly between two long-acting insulin heavyweights in Lantus and Novo Nordisk's Levemir. The market for insulins that last longer in the body is one of the most contested diabetes treatment sectors right now. For the first half of 2014, Levemir saw $1.2 billion in worldwide sales while Lantus brought in $3.8 billion.
While this may represent a billion-dollar opportunity for Lilly, peglispro is not without its faults. In trials, patients taking peglispro showed a "small, but statistically significant," increase in triglycerides, liver enzymes and blood pressure. Those numbers may not tell the whole story however, as "there were no major adverse cardiac events," or "cases of severe liver injury," in either trial.
Earlier this year, Sanofi sued Lilly for patent infringement, delaying Basaglar (formerly known as LY2963016) from coming to market for as much as 30 months. The legal tactic bought Sanofi more time to work on its successor to $6 billion/year Lantus—known as U300—but while U300 remains under wraps until later this year, peglispro could eat into that lucrative pie.
Meanwhile, Merck has initiated Phase-III studies for MK-1293, a drug meant to be very similar to Lantus. The drugmaker announced a partnership earlier this year with Samsung Biopes (Samsung and Biogen Idec collaboration) to develop and commercialize it.
Scroll down to see the next article