May 12, 2014
Lilly basal poses uncertain threat to Lantus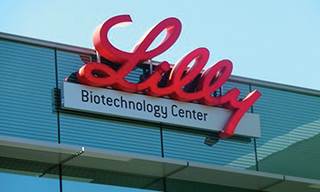 With Eli Lilly's insulin glargine biosimilar on a 30-month hold for alleged patent infringement, the company may find another route to the basal insulin market—this one discovered in its own labs.
The Indianapolis-based drugmaker reported today that its basal insulin peglispro (BIL) showed superior blood sugar reduction in patients with type 2 diabetes on HbA1c tests over three Phase-III trials in a head-to-head with Sanofi's Lantus.
President, Lilly Diabetes, Enrique Conterno, stated, "Basal insulin peglispro is the first basal insulin to demonstrate consistently superior HbA1c reduction versus insulin glargine in Phase-III clinical trials." Conterno said the firm is on track to file BIL by Q1 2015.
ISI Group analyst Mark Schoenebaum wrote in an investor note this morning that, due to some of its side effects, BIL may face an uphill battle at the FDA and, if approved, in gaining commercial appeal.
"The drug causes significant bumps in liver enzymes and seems to increase the amount of fat present in the liver," the analyst wrote. "In additional, HDL declines and triglycerides increase. These factors, in my opinion, will give this drug a difficult commercial profile."
The trial did show some favorable weight effects. Schoenebaum cautioned, however, that while a Phase-II trial demonstrated actual weight loss, "[Lilly] seems to say that no weight loss was seen in this [Phase-III] trial, but that magnitude of weight gain was less than glargine [Lantus]." He added that "we really need much more detailed data to understand this drug's complete profile."
If that detailed data can make the case that BIL is as safe as it is effective, it stands to jump into a lucrative market. Schoenebaum says the Street's consensus of sales is about $600 million by 2020, and given that the worldwide basal insulin market is "about $10 billion," that even "10% share of this market in 2015 could represent a significant ($1B+) market opportunity for Lilly."
Scroll down to see the next article