September 11, 2009
Lilly, Chicago Bears' Cutler throw touchdowns for diabetes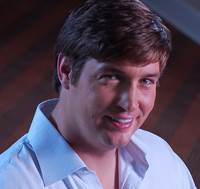 Lilly extended its partnership with Chicago Bears quarterback Jay Cutler through a program that will provide $1,000 to the American Diabetes Association (ADA) for every touchdown pass Cutler completes this season.
Funds raised through the Touchdowns for Diabetes program will help send children with diabetes to ADA's summer camps. Tuition for a week at camp costs approximately $1,000 per child, according to a statement. For every completed pass that isn't a touchdown, Lilly will donate $100.
Scott MacGregor, senior communications associate at Lilly said the company would raise awareness for the program "through various means, including on the Bears Radio Network," but declined to name any of the agencies involved.
The program's
website
will add video content in the coming weeks featuring Cutler talking about his own experiences with type 1 diabetes, according to MacGregor. Cutler has worked with Lilly, the ADA and the Juvenile Diabetes Research Foundation in the past, visiting children's hospitals and speaking with kids about the disease. MacGregor said those activities will continue during the off-season.
Cutler played for the Denver Broncos when he became an ambassador for Lilly's diabetes campaign last February, and was traded to the Bears in April.
Lilly diabetes products include Byetta, Humulin, Humalog and Glucagon.
Scroll down to see the next article