March 17, 2008
Lilly denies NY Times Zyprexa report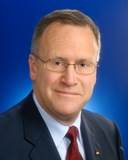 Eli Lilly has denied the assertions of a recent New York Times article alleging that incoming CEO John Lechleiter encouraged off-label promotion of the company's embattled schizophrenia treatment Zyprexa (olanzapine) in an e-mail he sent in 2003.
  
The e-mail message was discussed in a lawsuit against Lilly by the state of Alaska, The Times reported. The state is seeking reimbursement for the medical costs of Medicaid patients who reportedly developed diabetes while taking Zyprexa.
According to the Times report, Lechleiter discussed the use of Zyprexa by children and teenagers in the e-mail, an indication the drug was not approved for at the time.
Lechleiter, who in 2003 was EVP for pharmaceutical products, wrote in the e-mail, "The fact we are now talking to child psychs and peds and others about Strattera means that we must seize the opportunity to expand our work with Zyprexa in this same child-adolescent population."
The Times reported that Lechleiter encouraged Lilly to get data on the use of Zyprexa in treating "disruptive kids" in order to increase the drug's sales.
In a company statement, Lilly called the assertions of the Times article, "flat out wrong."
According to Lilly, "The Times article not only mischaracterized Dr. Lechleiter's email, which the court deemed inadmissible, but significantly minimized Lilly's perspective on this topic, resulting in a very skewed and inaccurate article."
Lilly argues that Lechleiter's email was "nothing more than a call to action to ensure Lilly's development organization placed a high priority on conducting clinical trials to address these important medical questions…His specific reference to 'the opportunity to expand our work with Zyprexa' referred directly to clinical development already underway, not promotional activity."
At the time of the e-mail, Lechleiter did not oversee or direct promotional or marketing activities, Lilly said.
Lechleiter is scheduled to become Lilly CEO on April 1, succeeding Sidney Taurel. He will also succeed Taurel as Lilly chairman at the end of the year.
Zyprexa remains Lilly's top-selling product, with worldwide sales of $4.8 billion last year, about half in the US.
Zyprexa costs approximately $8,000 a year at commonly prescribed doses.
Scroll down to see the next article