October 09, 2008
Lilly settlement with states demands even greater transparency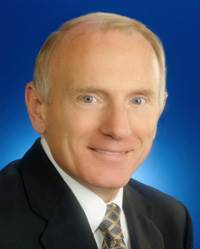 Eli Lilly & Co.'s $62 million settlement with 32 states and the District of Columbia over off-label Zyprexa marketing comes with an agreement requiring, among other things, that the company furnish those state's attorney generals with a list of all healthcare professionals paid more than $100 for promotional speaking and consulting in the US.

That's well below the $500-and-up threshold for public disclosure laid out in a transparency policy announced last month, and some fear it could lower the bar for reporting requirements in future corporate integrity agreements.

The agreement includes provisions governing promotional activities, dissemination of medical information, CME grants, payments to consultants and speakers, sampling and clinical research and stipulates areas and activities which are off-limits to Lilly sales and marketing teams.

The agreement, binding through 2014, prohibits Lilly from promoting off-label uses of Zyprexa and bars sales and marketing teams from: developing the medical content of, suggesting topics for or distributing medical references or medical letters regarding the drug; distributing reprints of journal articles discussing off-label uses of the drug; initiating, coordinating or implementing grant applications on behalf of healthcare professionals; selecting grantees or CME-funded speakers; measuring or tracking in any way the impact of grants or speaking fees on participating healthcare professionals' prescribing habits, practices or patterns; approving grant requests regarding Zyprexa or distributing Zyprexa samples to practices inconsistent with the labeling (which covers emergency medicine, family practice, general practice, internal medicine and psychiatry).

The company is required to register on a public website all clinical trials on the drug from phase 2 and up initiated since July 2005 and all those completed since July 2004. It must disclose grants, including CME grants, for Zyprexa consistent with its current disclosure policy. And it must provide each signatory attorney general a list ("in an electronic spreadsheet format") of all healthcare professionals paid taxable income of more than $100 for promotional speaking or consulting performed in the US.

In a statement, Lilly SVP and general counsel Robert Armitage said: "Lilly's policies and practices already mirror most of the provisions included in the proposed consent decrees. This resolution reflects our commitment to continually build on a foundation of compliance, accuracy and transparency."

Lilly admitted no wrongdoing in the settlement – the costliest yet for a drug company in a state consumer protection case, the states said, topping Merck's $58 million Vioxx settlement. Lilly was accused of marketing the drug for off-label uses including dementia and mild bipolar disorder. Zyprexa is indicated in the US for short- and long-term treatment of schizophrenia, acute mixed or manic episodes of bipolar 1 disorder and maintenance treatment of bipolar disorder.

The company previously agreed to a $15 million settlement with the state of Alaska, and faces lawsuits by 11 other states that are not covered by the agreement. Since 2005, the company has settled about 31,000 individual product liability lawsuits associated with Zyprexa.

Scroll down to see the next article