August 21, 2014
Lilly takes on Amgen's Enbrel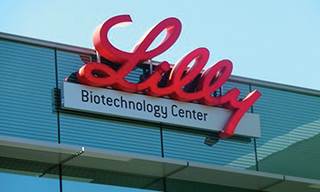 Phase-III results for Eli Lilly's experimental moderate-to-severe plaque psoriasis drug Ixekizumab hints at a possible brawl between the Indiana drugmaker and Amgen, if the FDA approves the drug.
Results of the head-to-head Uncover clinical trials between Amgen's Enbrel (etanercept) and Lilly's contender showed that "Ixekizumab was superior to etanercept on all measures of skin clearance," Lilly said in its Thursday announcement. Results showed that the monoclonal antibody provided patients with significantly greater levels of skin clearance compared to both etanercept and placebo by 12 weeks, and that 31% to 41% of patients on the four- or two-week regimens had clear skin after three months. The drugmaker said patients also showed "statistically significant improvements in skin clearance" within the first week, compared to patients receiving etanercept or placebo.
Lilly SVP and president, bio-medicines, David Ricks, said in a statement that an approval "could make complete resolution of psoriasis possible for significantly more people."
It also makes business sense. Amgen's multi-indicated Enbrel provided $2.2 billion in sales for the first six months of this year, and $1.2 billion of this was earned in the second quarter. Although Lilly's head-to-head trial focuses on moderate-to-severe plaque psoriasis, it could mean that Lilly may want its pipeline treatment to nibble at additional Enbrel indications, such as moderate-to-severe rheumatoid arthritis or psoriatic arthritis.
Companies have been built on success in this field: Humira (adalimumab) brought in 57% of AbbVie's 2013 sales and close to $6 billion during the first six months of this year. The 10-indication drug is prescribed for conditions including moderate-to-severe RA, psoriatic arthritis, ankylosing spondylitis and moderate-to-severe Crohn's disease, and AbbVie continues to seek out additional indications.
Even limited indications can pay off: Johnson & Johnson's Stelara (ustekinumab) garnered $1.5 billion in 2013 sales with its indications for moderate-to-severe plaque psoriasis and psoriatic arthritis, and $984 million during the first six months of this year.
Eli Lilly plans to file Ixekizumab with the FDA during the first half of next year.
Scroll down to see the next article