April 12, 2013
Lilly to boost diabetes sales force amid layoffs in other categories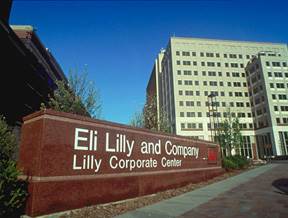 For those looking for hints to Eli Lilly's first quarter results being posted April 26, the latest news may muddy things a bit: the company is laying off (they prefer the term "restructuring") a big chunk of its US sales force "to adapt to changing customer realities, evolutions in the health care environment and upcoming loss of exclusivity for two major products." Those would be Cymbalta and Evista, which face generic competition in 2013 and 2014, respectively.
The changes mean the bio-medicines sales force will "move to a smaller structure that's more directly aligned with our business realities," Lilly spokesman Scott MacGregor told
MM&M
. The unit includes the company's neuroscience, musculoskeletal, cardiovascular and men's health divisions.
Lilly wouldn't talk numbers, but
The Wall Street Journal
said the layoffs affect around 30% of the US sales force. The drug maker told
MM&M
that the patent fallout will be limited to the crews handling these two drugs. In a follow-up email MacGregor emphasized that the company values its reps, writing "let me be clear on one thing: we're not getting rid of our sales force."
Contradicting the slim-down is recent news is Lilly's diabetes plans. In addition to its November announcement that it was investing in a plant to make insulin-filled cartridges, the company announced April 2 that it was going to kick in an additional $180 million for the plants.
Sales staff are going to be part of that investment. MacGregor told
MM&M
the company is going to up its diabetes sales headcount for the "planned launches of two medicines in our late-stage pipeline." Lilly and Boehringer Ingelheim submitted SGLT-2 inhibitor empagliflozin to the FDA this month.
The spokesman also noted that the job cuts won't hit the Indianapolis home base particularly hard because sales employees are spread across the country.
The company told employees about the changes Wednesday.
Scroll down to see the next article