February 19, 2014
Lilly's ramu' has squamous, non-squamous potential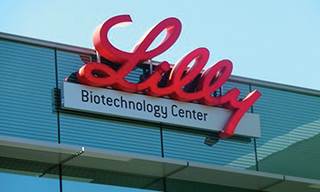 Eli Lilly's Phase III results for its pipeline oncology drug ramucirumab show the company may open up financial and treatment possibilities among non-small cell lung cancer (NSCLC) patients.
The test included second-line squamous and non-squamous NSCLC patients who were treated with either ramucirumab and docetaxel, or placebo and docetaxel. The company said in a statement that there was "statistically significant improvement in the primary endpoint for overall survival" in the plus-ramucirumab group vs. placebo, as well as a "statistically significant improvement" in progression-free survival in the plus-ramucirumab vs. the chemotherapy-only groups.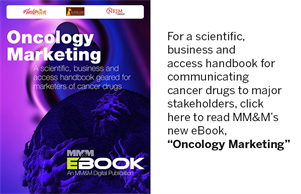 This is good news in terms of endpoints, but analysts are divided about what this means in terms of potential market share. The key is Roche's Avastin, which is currently approved for first-line non-squamous NSCLC.
ISI Group analyst Mark Schoenebaum noted in his Wednesday reaction that Roche estimates its share of the US non-squamous NSCLC market is 35% to 40% and that Lilly pegs it at around 20%. Schoenebaum says a non-squamous approval puts Lilly's potential at around $750 million.
Bernstein's Tim Anderson is more optimistic about Lilly's opportunity in the non-squamous market. His reason, as noted in his February 19 analysis, is that "most patients with NSCLC fail whatever first-line therapy they may be receiving," and the analyst sees a potential $1-billion windfall in this one-treatment scenario.
The squamous setting is a significant opportunity, and both analysts note that Lilly left out some critical information in Wednesday's release, such as what the overall- and progression-free survival came down to in terms of time as well as how many of the Phase-III REVEL patients were non-squamous and how many were squamous.
Schoenebaum described the squamous market as "wide open" with the potential to hit $1 billion. The key is again Avastin, which he notes cannot be prescribed for squamous patients "because of severe bleeding in the lungs."
Scroll down to see the next article