March 10, 2014
Lipid agents come under FDA scrutiny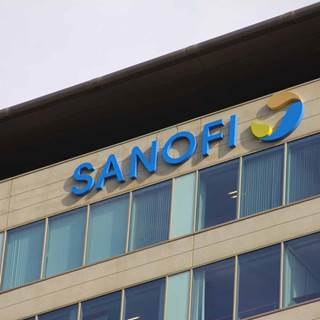 A class of drugs shaping up so far to be the next generation of cholesterol-lowing treatments, PCSK9 inhibitors suffered a slight setback Friday. The FDA asked both Regeneron and co-developer Sanofi to assess patients in the firms' long-term trials of alirocumab for neurocognitive effects, both companies disclosed in SEC filings.
"FDA…has become aware of neurocognitive adverse events in the PCSK9 inhibitor class," Sanofi's filing read. Sanofi and Regeneron noted, also in the filing, that "neither company knows the circumstances under which the FDA became aware of these adverse events," nor is either company "aware of any neurocognitive testing adverse event signals related to alirocumab."
Both Sanofi and Regeneron cautioned, however, that "if this or another adverse event is detected, the future development of alirocumab may be delayed, or fail, or its commercial value diminished, which could severely harm future prospects."
Regeneron saw its stock dip sharply on the news—declining as much as 10% during intraday trading on Friday—with investors worrying about a possible read-across into the drug's likelihood of approval.
Amgen, which also has a PCSK9 drug in its late-stage pipeline, evolocumab, received a similar request from the agency, the biotech said. Like Sanofi and Regeneron, Amgen said it had been unaware of any neurocognitive changes in clinical trials. Pfizer, too, reported no evidence of neurocognitive adverse events in its early stage PCSK9 trials.
"There have been infrequent reports of (reversible) neurocognitive changes with all statins and language to that effect is included in their labels," ISI Group analyst Mark Schoenebaum pointed out in a Friday investor note. "Results of studies to specifically investigate these neurocognitive changes have not been determined in a clear relationship."
The drugs are expected to be approved on their cholesterol-lowering efficacy, rather than on their capability to reduce risk of cardiovascular events. The ability to use a biomarker-based approval standard, vs. requiring hard outcomes data, was based on statements by FDA deputy director of drug evaluation and research Eric Coleman, reported by Bloomberg last November. The drugs' main target population is those who are statin-intolerant, those patients for whom statins do not provide adequate cholesterol-lowering.
Schoenebaum, who said he spoke with Amgen management regarding the notice, said the company had not seen neurocognitive changes in evolocumab's program and expects no delays in its plans to file for approval this year.
Leerink analyst Seamus Fernandez, too, in an investor note, largely dismissed the commercial implications of the news, saying the end result will likely be a warning label—one that statins already bear.
Fernandez, citing MEDACorp—a consulting service for healthcare clients—stated that the service's regulatory and cardiology opinion leaders do not "view the information as overly concerning," adding, "The specialists were in agreement that while FDA is interested in pursuing a blinded assessment of longer-term neurologic effects of this class, that signal likely is small."
Given that no major experimental agent has reported an adverse event, Fernandez suggested "that, at a minimum, the neurocognitive signal highlighted by FDA to Amgen and Sanofi/Regeneron is likely small or related to another antibody in development."
FDA also requested that a subset of patients in Sanofi's ODYSSEY OUTCOMES trial be tested for these adverse events. The ODYSSEY OUTCOMES trial, which aims to measure alirocumab's effect on patients with coronary heart disease, acute coronary syndrome, heart attacks, as well other major cardiovascular events, is scheduled to end in January 2018.
Scroll down to see the next article