February 06, 2014
LOEs continue to buffet AstraZeneca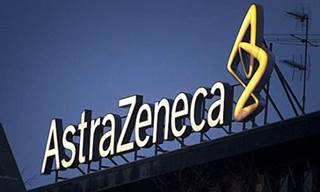 AstraZeneca sales tumbled for the fourth quarter of 2013 and the year as a whole, falling 4% for the quarter to $6.8 billion, and 8% for the year at $25.7 billion compared to 2012.
Exclusivity losses continued to buffet the company's earnings sheet. Sales of cholesterol medicine Crestor were off 8% for the quarter, at just under $1.5 billion. Declining US prescriptions contributed to the negatives, falling 7% for the quarter. Year-end sales for the prescription medication fell to $5.6 billion, down 8%.
Formulary status changes pushed down market share for diabetes med Onglyza, but fourth quarter sales appeared unchecked, rising 15.8%, to $93 million. Sales rose 17% for the year, to $378 million, compared to $323 million in 2012.
GLP-1 shot Bydureon garnered a slew of new prescriptions during the quarter, boosting sales to $49 million, up from $26 million for the same period last year. The diabetes medication's sales hit $151 million for the year, up from $37 million in 2012. Byetta, also part of the exenatide franchise, saw sales rise almost 15%, to $54 million for the quarter, compared to $47 million in Q4 2012. This increase is not necessarily tied to prescription rates: AstraZeneca said Byetta's total prescriptions fell 35% for the quarter. Year-end sales rose to $206 million, up from $74 million in 2012.
The diabetes franchise got an added boost last week when AstraZeneca took hold of all assets from the now-former collaboration with Bristol-Myers Squibb. The company says around 4,100 former Bristol-Myers employees will be changing the logos on their business cards.
A spokesperson told MM&M by email that 3,400 employees have already made the BMS-to-AZ transition and that the remaining 700, scattered across territories including China, France and Germany, will soon join the crowd. The company said around 1,400 members of the now-former BMS sales force will join the US team.
The collaboration's end gives AstraZeneca full ownership of Onglyza and related products Kombiglyze XR and Kombiglyze, as well as SGLT-2 drug Farxiga, Byetta, Bydureon, metreleptin and Symlin.
The company has already slated 5,050 jobs for elimination under a restricting program it announced in March 2013. These job losses should wrap by 2016. The company said it expects the layoffs will save the company $800 million a year as of 2016.
Seroquel franchise sales fell almost 22% during the quarter, capping a year in which revenue for the antipsychotic slid 39%.
The company expects the next two years will consist of finalizing the pipeline's foundation for growth, with 2017 putting it firmly in a "return to growth" phase.
Scroll down to see the next article