October 01, 2013
Lundbeck scores FDA approval, reorganizes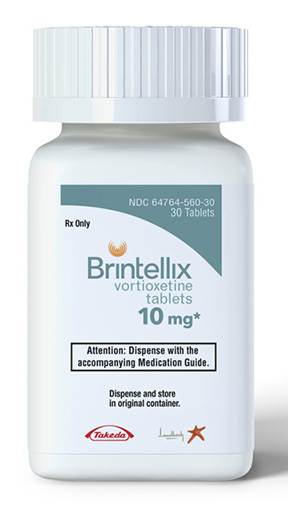 The FDA passed Lundbeck and Takeda an under-the-wire approval, green-lighting the company's depression drug Brintellix just before the government went into shutdown mode at midnight.
The two companies are already set to promote the drug: Bloomberg reported in August that the pair had decided prior to approval to send more than 200 sales reps into the field to promote the drug, which Jefferies analyst Peter Welford called "a substantial blockbuster" in a Tuesday research note.
Welford wrote that the drug's potential is increased by what it does not do: cause weight gain. Welford projected $1.3 billion in worldwide sales, and noted that pre-approval discussions with clinicians showed that they liked its tolerability profile and titration flexibility – the drug will be available in 5mg, 10mg and 20mg doses.
Brintellix will not be an immediate financial fix, however. Welford forecasted Lundbeck's sales to slide in 2015 and 2016, as generics eat into sales of Cipralex, Azilect, Sabril and Xenazine, providing context for Monday's announcement that Lundbeck was implementing a re-org that will "impact" 180-200 jobs.
This is not to be confused with layoffs. A spokesperson for Lundbeck told MM&M via email that these jobs will be jumping locations from Europe to Poland. The positions are in human resources, IT, finance and sourcing and unrelated to the June news that 50-55 jobs were being eliminated.
The reorganization announced Monday includes organizing its 30 European affiliates into 10 business units. Commercial operations are also being remapped, and will be broken out into six regions: Europe, US, Canada, Asia, Latin America and the Middle East & global operations.
Scroll down to see the next article