November 11, 2011
MAHF inducts MedEc's Daly, Sudler's Smith and LLNS' Nickel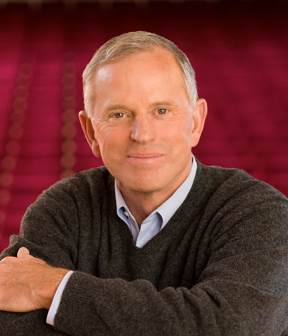 The Medical Advertising Hall of Fame announced its 2012 inductees: Medical Economics' Charles Daly, Sudler & Hennessey creative great Ernest Smith and LLNS co-founder Al Nickel.
Daly joined Medical Economics' ad sales department in 1962, working at the family-owned publication for two years before moving on to the agency world. After stints at the Klemtner and Robert A. Becker agencies, he returned to Medical Economics as publication manager of the then money-losing title RN, which he swiftly turned around. As the group grew rapidly and was acquired by Litton and then Thompson, Daly rose to publisher on Medical Economics, then CEO and finally, in 1981, chairman, launching line extensions like Drug Topics and PDR along the way and making the title the top publication in its field before retiring in 1991.
Smith started out as a designer at Sudler & Hennessey in 1951, working on Ayerst's Inderal. He rose to art director and then creative director at the shop before launching his own firm, Lubalin, Smith, Carnase, in 1967, returning to Sudler & Hennessey in 1980. He was a "quiet genius" and a "renaissance man" said Sudler co-CEO for the Americas Louisa Holland. He was known for his collaborative approach, working with artists like Andy Warhol and Carl Fischer, and is remembered for building ads around compelling graphic images with great stopping power. His design credits include the iconic PBS logo and Lucky Strike "Eve" package. He was also a jazz composer and a renowned authority on jazz dance. He passed away in 2004, at age 79.
Over a forty-year career in medical advertising, Nickel won a reputation as "the consummate client service professional" and a canny manager. Nickel got his start with the drug industry when he went to work for Pfizer after serving in the Air Force. He went on to work at USV, then J. Walter Thomson and Sudler & Hennessey before co-founding Dorritie & Lyons in 1979. In 1994, he was named president and COO of the firm, now called Lyons Lavey Nickel Swift, after its acquisition by Omnicom, and rose to chairman and CEO before retiring in 2008, launching blockbuster brands like Celebrex and Zoloft in the meantime. Nickel could be counted on to show up to a client meeting with a gift. He always over-delivered and conscientiously built a strong agency culture at the shop.
The inductees will be honored at a February 7 black tie awards dinner in New York. For tickets, visit
www.mahf.com
or email
david@mahf.com
.
Scroll down to see the next article