February 20, 2014
Market research vies for more of pharma's ear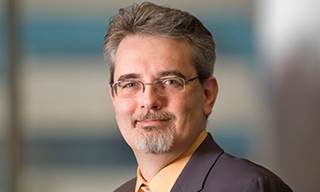 The formerly named Evolution Marketing Research is rebranding this month to reflect a greater emphasis on consulting services, highlighting a trend among providers to redefine what it means to offer full-service marketing research in the pharma sector.
"What's driving it for us is that the marketing-research space has been changing," James Heasley, PhD, principal of the firm, told MM&M. "We've gotten more requests to engage in what I'd call traditional consulting engagements that you'd see—five, six years ago—people going to McKinsey for."
Heasley said MR is still "the core of our business," but that 30% to 40% of its work in the past year has gone in the direction of what he called forensic assessments—assessing the overall performance of a brand—or helping pharma companies understand a sector from a strategic and tactical level, and advising them on how to proceed.
And some of the company's recommendations are bypassing the market-research function and making their way up to the highest levels of pharma: in one case, an assessment went straight to the board of directors, while another is "likely to reach the same level," Heasley said.
The shift among researchers toward strategic services is not new. With the patent cliff reducing the need for overall analytical support among drug companies, and leading drugmakers to slash headcount and shrink marketing spend, leaders in this space have long been calling on the market-research function within manufacturers to migrate away from pure technical analysis. By extension, suppliers and vendors, especially pure-play quantitative and qualitative research shops, faced a choice: evolve or face possible extinction.
But it's not easy for research companies to go up-market, so to speak, says another who made the switch.
"It's a lot harder for research companies to become credible consultants without having different people in that role. It's a different skill set," said Harris Kaplan, managing partner of Red Team Associates, a division of the biopharma marketing-research and consulting company Healogix that was set up in 2012 to advise marketing and senior executive clients.
"A lot of research companies think, 'OK, if I synthesize the data, that's consulting.' But that's not what it is," said Kaplan, who founded Healogix in 2004 and remains its CEO. "It's about making sure strategy lines up to a goal, getting everyone on board, and, hopefully, when you net all that out, it syncs up with the research."
Instead, he added, "A number of consulting firms have built research into what they offer clients."
Or, the professional services firms are taking on analytics capabilities. Deloitte Consulting today announced the launch of a 200-person business unit combining "analytics products" with the organization's consulting capabilities.
Deloitte said that the new unit is part of a $150-million to $200-million investment in life sciences and health analytics and that it said promises to help pinpoint treatment options more effectively and improve population health management.
The combination is meant to keep pace with "the information-based transformation of healthcare," supporting clients' data integration and analytics endeavors and "enabl[ing] them to apply those insights," according to the unit's website. The firm declined to comment for this article.
Pharma companies are still conducting a "meaningful amount of research," added Amy Marta, a principal with ZS Associates, another consulting firm serving the industry that also has a market research capability, "but it is rarely commissioned with large management consultancies."
If there is a trend in the industry in this domain, Marta said, "it is pharma companies contracting their market research spend, electing to work with less strategic research organizations and challenging their own personnel to translate the fundamental research findings into valuable action."
To be sure, said Heasley, his firm, a self-described boutique shop, is not out to compete with the big consulting firms at their level, "but increasingly people were coming to us for what I'd consider non-MR consulting engagements."
Its new name, Evolution Consulting & Research, he explained, stresses that "marketing research is one service we offer under the umbrella of broader consulting services."
He added that, for larger, more far-reaching engagements like forensic assessments, the client is often the marketing leadership, while for engagements like competitive readiness, especially if there is customer research involved in the process, it might be a combination of both marketing and MR.
"The brunt of our work is MR-related in some fashion," he concluded, "so we will still see marketing research as the point of contact in the majority of circumstances (assuming that function exists, which in the case of some smaller pharma clients it does not)."
Scroll down to see the next article