October 20, 2009
Med Ad Hall of Fame to induct Lerner, Girgenti and Rubin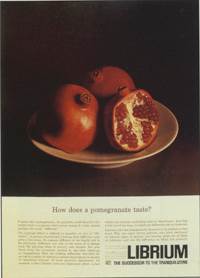 The Medical Advertising Hall of Fame named former Roche chief Irwin Lerner and medical advertising men Steven Girgenti and Mel Rubin as its 2010 inductees.

Having started his career with Organon as a copywriter and worked as a sales promotion manager with Geigy Pharmaceuticals, Lerner joined Roche in 1962 as advertising product manager for Librium and was named director of advertising ahead of the launch of Valium. He went on to spend 32 years with the company – 12 of them as CEO – during which he developed successful campaigns positioning Librium for anxiety and Valium for psychic tension, introduced a private hospital TV network and forged the lucrative Roche/GSK co-promotion deals for Zantac and Ceftin.

Girgenti, most recently of Ogilvy Healthworld, got his start with Squibb, Carter Wallace and Endo DuPont, where he was instrumental in the development and launch of Percocet. He moved on to superagency William Douglas McAdams before co-founding Bologna International and then Girgenti, Hughes, Butler & McDowell, along the way creating a logarithm for Theo Dur that helped boost sales from $12 million to $100 million in under three years. He took Girgenti, Hughes, Butler & McDowell public in 1997.

Rubin, a copywriter, founded the Shaller Rubin Company in 1950, an agency with clients including Schering, Geigy, Ciba, Pfizer, Marion Merrel Dow and Norwich Eaton. He was an early advocate of DTC TV advertising and his shop Rubin, Reid, Noto and Ehrenthal was the launch agency for Marion Merrell Dow's Nicorette gum TV campaign, the first-ever branded TV campaign for a prescription drug.

Scroll down to see the next article