January 15, 2008
Medical education needs a new policeman: report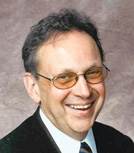 A group of heavyweights in medical education says the CME profession needs a new accreditation authority.
The conclusion is one of several listed in an executive summary of the proceedings of the Josiah Macy, Jr. Foundation, whose members met in November to address issues around continuing education in the health professions. The executive summary, attributed to the chair of the conference, was released ahead of a full account of their summit due to be published later this year.
"Bias, either by appearance or reality, has become woven into the very fabric of continuing education," noted the chairman, Suzanne Fletcher, MD, MSc, a professor, emeritus, at Harvard Medical School. The 35 others who met in Bermuda last fall included such widely respected med ed gurus as Dave Davis, MD, of the Association of American Medical Colleges, Donald Moore Jr., PhD, of Vanderbilt School of Medicine, and Paul Mazmanian, PhD, of Virginia Commonwealth University, as well as other leaders in medicine and nursing.
They concluded that pharma and device makers, which account for more than 60% of the $2.4 billion in commercial support for CE activities, should no longer provide funding for CE for the health professions.
But as the report shows, the group came down especially hard on the beleaguered CE accreditation body in medicine, the Accreditation Council for CME (ACCME), calling current accreditation mechanisms "unnecessarily complex yet insufficiently rigorous."
In that vein, the report calls to mind the Senate Finance Committee, whose two-year investigation of industry-supported CME found shortcomings in the way CME is policed. Despite efforts to separate marketing from grant-giving, the senators were still concerned about the ways manufacturers can use med ed to expand the market for their drugs.
"Compared to earlier, formal stages of health professions education," the Macy chairman's report states, "the CE enterprise is fragmented, poorly regulated, and uncoordinated; as a result, CE is highly variable in quality and poorly aligned with efforts to improve quality and enhance health outcomes. With the increasing need for inter-professional collaboration, accrediting bodies of the various health professionals need closer working relationships."
Its prescriptive: within two years ACCME should merge with the existing accrediting organization for nursing, the American Nurses Credentialing Center, incorporating guiding principles for CE and recommendations laid out in their report.
Scroll down to see the next article