October 29, 2012
Medtronic defends physician ties IDed in Senate report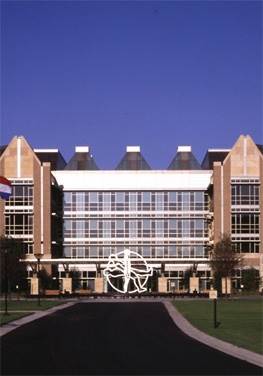 Medtronic rebuffed Senate Finance Committee charges that the company ghostwrote or influenced journal articles about its InFuse bone-growth product while conspiring to paper over adverse events from the treatment.

The company said it "vigorously disagrees" with those suggestions, and called the report's depiction of payments to physicians "misleading and unfair."

"The vast majority of such payments were royalty payments made to compensate physicians for their intellectual property rights and contributions, not consulting payments," said Medtronic in a statement last week, adding that both royalty and consulting payments "are a commonplace and appropriate practice" in the device industry.

The Senate Finance Committee, under the leadership of Sens. Max Baucus (D-MT) and Chuck Grassley (R-IA), last week released a scathing 2,311-page report on the Minneapolis firm's marketing efforts for InFuse, noting that the protein is employed for off-label uses 85% of the time, according to an estimate from the Agency for Healthcare Research and Quality, and that off-label use is associated with a life-threatening swelling of neck and throat tissue.

The report suggests that Medtronic goosed sales by "inserting language into studies " promoting those uses and tired to move the goalposts on safety as it sought an expanded indication. It showcased an email exchange showing that a Medtronic employee recommended against publishing a complete list of advertse events" in a 2005 journal article.

Less controversially but perhaps no less damningly, committee investigators found that the company:
"was heavily involved in drafting, editing and shaping the content of medical journal articles authored by its physician consultants who received significant amounts of money through royalties and consulting fees from Medtronic" and failed to disclose a "significant role in authoring or substantively editing these articles."
Paid physician authors of company-sponsored studies $210 million in consulting fees, royalties and "other miscellaneous arrangements" between 1996 and 2010.
Prepped the testimony of Dr. Hal Mathews to an FDA advisory panel meeting deliberating approval of the treatment. The company later hired Dr. Mathews as VP.
Medtronic concurred with the committee's recommendations that manufacturers and journal editors adopt more stringent disclosure policies, and pointed to its own early adoption of a Sunshine Act-esque policy disclosing payments to physicians, which the report acknowledged as a "step in the right direction." However, the company defended its ties to doctors.

"Scientific and engineering collaboration between physicians and industry is vital to innovation and advancing patient care," said Medtronic. "In the context of publications and consistent with best practices, physician authors interact with Medtronic employees who have scientific or clinical backgrounds and deep expertise in data related to our products because this collaboration is important to patient care."
Scroll down to see the next article