February 10, 2010
Medtronic launches leonine pump education effort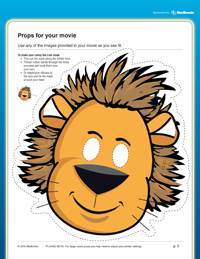 Medtronic launched a video contest aimed at diabetic kids, who use an insulin pump, and their parents.

The contest features Lenny the Lion, a character that Medtronic has used for children's diabetes education in Europe and is now introducing in the US. Contestants must download and print out a kit containing cutouts of Lenny and incorporate them into their 2-3 minute videos depicting Lenny educating children about diabetes. The last day for submissions is March 1, and shortlisted videos will be posted for voting later in the month.

The contest does not mention any products. Medtronic makes the Paradigm Real-Time insulin pump, which holds upwards of two-thirds of the US market and around 60% of the global market.

In costume form, Lenny looks a little like he fell off The Wiggles tour bus. The story goes that he was diagnosed with diabetes at a young age and uses an insulin pump. Medtronic said he'll soon have his own US website and iPhone apps, and will be putting in appearances at diabetes camps, conferences and pediatric clinics.

"We chose the lion character because Lenny represents a brave, courageous and active figure that is at the same time a cuddly figure that kids can relate to," said a Medtronic spoke. "The idea is that Lenny teaches kids how to live a healthy and active life even with diabetes."

Scroll down to see the next article